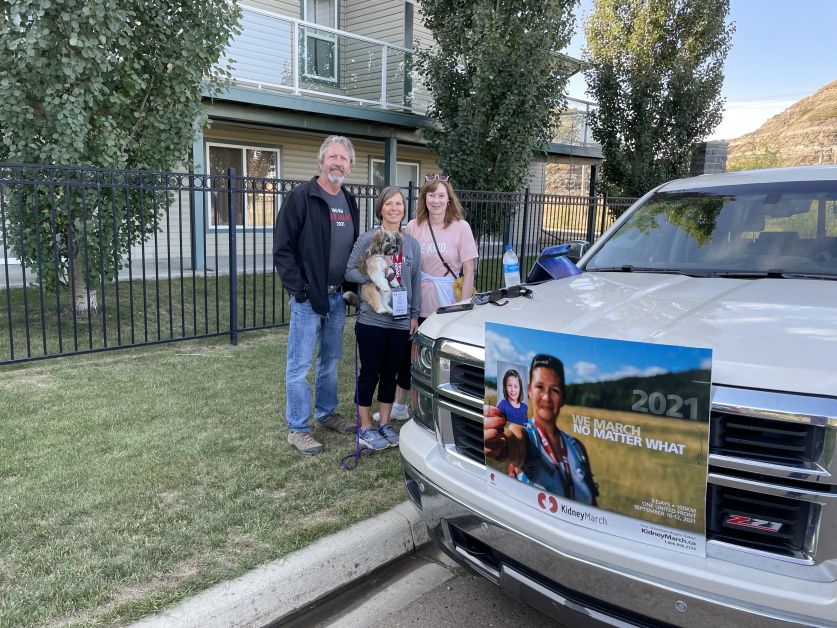 On Friday morning, September 10, Debbie Catonio headed out to take on a 100-kilometre trek in the annual Kidney March.
The Mail brought readers Catonio's story in May of this year.
She was inspired by the plight of a local man who needed a kidney. While he was successful in finding a donor, Catonio went ahead and made an anonymous donation.
"Words cannot explain how it feels to have been able to be a part in helping someone and their family have a better quality of life. It is very emotional, yet satisfying, and I thank the Lord I was able to be a part of this life-changing adventure for someone I didn't even know," she said.
She wasn't done giving, however, and committed to the Annual Kidney March. After months of training, she set out on Friday morning at DVSS, and continued over the next two days, finishing up in Rosedale.
Participants are asked to raise $2,200, and Catonio thought it was a modest goal. So far, she has raised $10,875, with donations still coming in.
She was ranked as one of the top individual fundraisers for the event.
"I am amazed and so blessed. People have been so generous, people I don't even know have supported me," she said.
To donate, go to www.kidneymarch.ca and click on the Donate button. Search for Catonio under Sponsor Marcher for 2021.