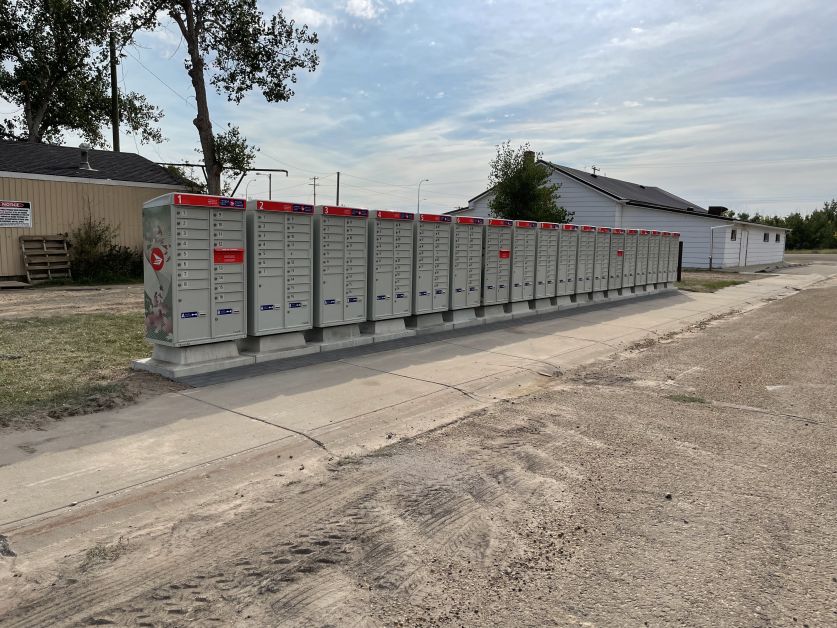 Residents served by the former Rosedale Post Office are one step closer to having their mail delivered locally.
Last week a panel of mailboxes was installed near the skating rink in Rosedale, as well as in Cambria.
This comes after residents were told by workers at the Drumheller Post Office they would not be getting community mailboxes, and their mail service would continue at the Drumheller Post Office with new mail addresses.
The community launched a petition with 167 signatures, and the Town of Drumheller continued talks with Canada Post to rectify the situation. On March 23, the Town of Drumheller passed on the news community mailboxes would now be installed.
Rosedale resident Sharon Hardy will soon have a new post office box, although she says they have not learned when they will be put into service. While she welcomes the addition, it is not the perfect solution.
"We still have to change all our addresses," said Hardy. She explains they will no longer have their previous post office box numbers but rather a street address. The post office will continue to forward mail from the previous post office box address to the street address for a year.
For business owners, this adds additional layers of complication.
"For a business, all the forms and cheques have to be changed,", she said. "The expense is on us, and there are a lot of contacts we have to let know."
Despite this, she says it is better than having to retrieve their mail in Drumheller.