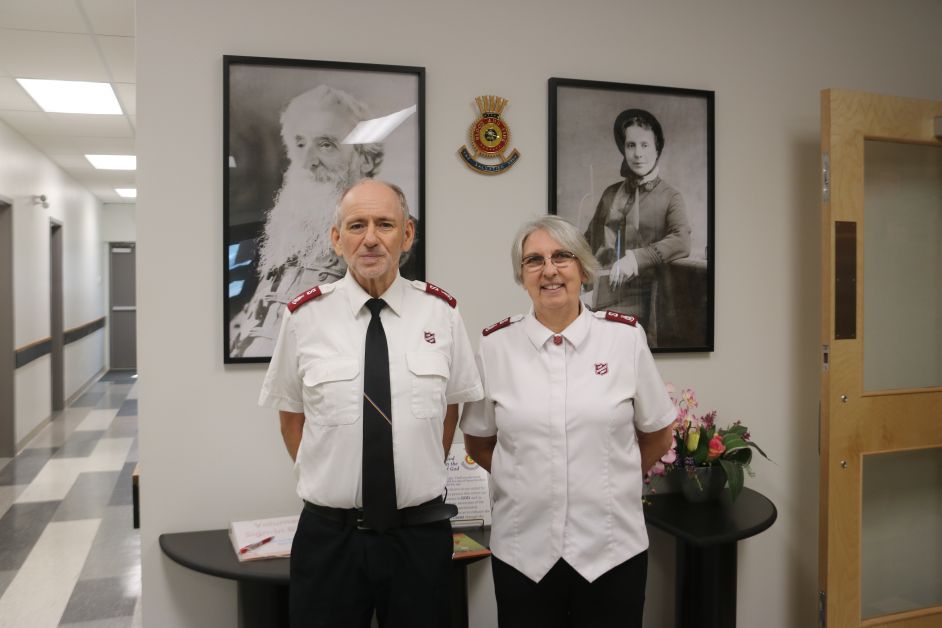 There is new leadership at the helm of The Salvation Army as Majors Laura and Robert Burrell begin their ministry in Drumheller.
The couple was most recently stationed in Mississauga, where they were chaplains in a number of shelters in an urban setting. Their experience, however, has run the gamut. Their first appointment out of training college was a small church in Tweed, Ontario with five thrift stores and four family service units. After that, they went to work as chaplains in corrections for a number of years before coming to Mississauga.
"From the time we began, up until this point, we have progressively gotten into larger and larger centers, and now it is a bit of a reversal," said Robert. "We requested a move out west specifically."
They have been in the community for about two weeks, but the community has made an impression.
"In the short time I have been here, I have been overwhelmed emotionally in regards to the amount of support this ministry has in this community. It has just been amazing, and we are so appreciative of what people do here," said Robert.
Having served in a chaplaincy role for many years, they are getting reacquainted with the administrative side of a community church and say they have a great staff and volunteer team supporting them.
Captain Ben and Isobel Lippers, who served in Drumheller since 2018, are now at the Edmonton Centre of Hope.