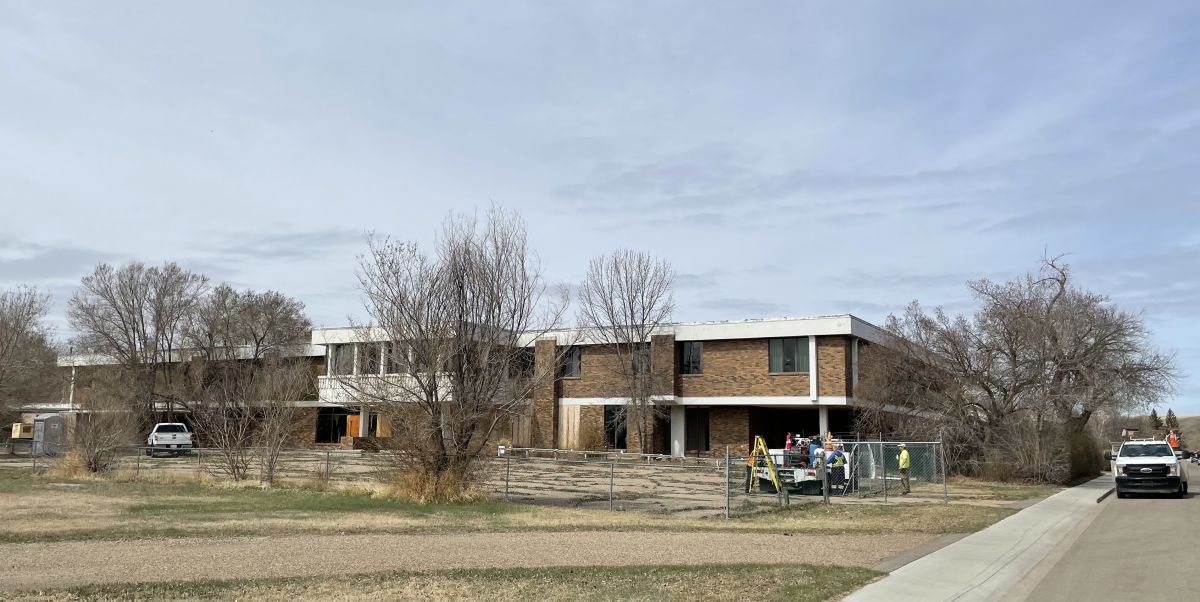 After a prolonged negotiation, the Town of Drumheller has recently purchased the former hospital site at 625 Riverside Drive with the intent of redeveloping the site for future residential development.
Work will begin immediately on asbestos abatement of the building, followed by demolition later this year.
"Riverside is a beautiful neighbourhood, and we've heard from the residents over many years that they want this building gone," said Mayor Heather Colberg. "This site has been both an eyesore and a target for vandals. The safety of the seniors next door and the residents in the area has always been a concern for us. I am proud of council and administration for continuing their efforts to make Drumheller the cleanest, friendliest most sought-after community in Alberta!"
In 2016, private developers purchased the former site of the Drumheller Health Centre on Riverside Drive with intention of renovating, rezoning, and reviving into a new business venture. After a survey was conducted on the old building, the development group quickly realized the building would not suit the needs of the potential plans nor budget, leading to the building sitting empty and unattended for many years.
"The town has tried unsuccessfully over the years to acquire this property, but we felt the time was right to act this spring," said CAO Darryl Drohomerski. "We look at this opportunity as a chance to clean up a community eyesore as well as redevelopment of the property for future residential use, with the thought of future expansion of senior's housing in the valley. We view the money spent to clean up the site as an investment in our community, and we hope to recoup much of the investment with the eventual resale of the land."
The town invested $200,000.00 in the property, and has a budget set aside for demolition, and crushing of the brick and concrete structure. The crushed material will be sold as structural fill for future projects within the community, presenting an opportunity to recoup a significant amount of costs associated with the investment.
"A great deal of work and effort has been spent by administration to give our community this win. The potential coming with this project is exciting," said Councillor Fred Makowecki.
Crews will be working in the area over the coming months, please use caution and obey signage in the area.