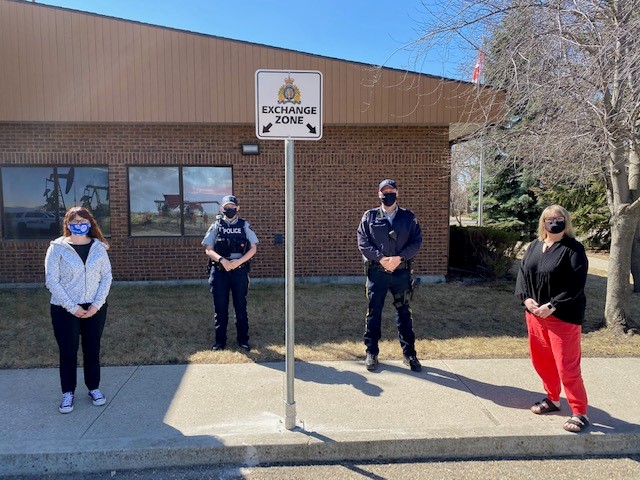 Three Hills RCMP are introducing a Safe Exchange Zone at their local detachment to help provide a safe place for people to meet when buying and selling items online.
The Safe Exchange Zone is located in the parking lot of the Three Hills RCMP detachment in Three Hills.
Department Commander Sergeant Jamie Day says he believes this area will provide an added level of comfort to those meeting others for online purchases, child custody exchanges, or other face-to-face meetings.
Although the Safe Exchange Zone will be open 24/7, Three Hills RCMP are encouraging residents to visit during daytime hours. Officers are not available to supervise these meetings or help negotiate sales.