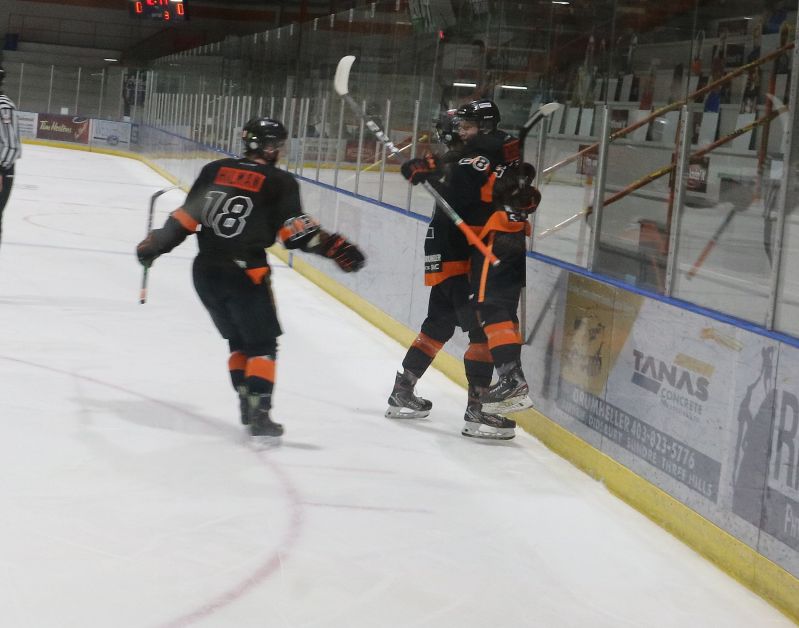 The Dragons had a strong weekend of hockey, extending their winning streak to four games, but it all came crashing down on Sunday afternoon.
The Dragons hosted the Olds Grizzlys on Friday, March 26. After a scoreless first period, the Dragons put the pressure on in the second, outshooting the Grizzlys 13-8. Despite this, they remained scoreless after two periods of play.
In the third period, defenseman Ben Christian scored his first goal as a Dragon, assisted by Kiano Robinson and Tyson Gross, 7:43 in. Kent Anderson followed this up at the 9:20 mark with an assist from Kasey Hiemstra, and Robinson's second. The Grizzlys answered back with less than four minutes to go, but Drumheller's Luke Fennig scored with 35 seconds left, assisted by Anderson to seal the Grizzlys' fate.
This win made it four in a row for the Dragons. But the weekend was only half over, and on Sunday afternoon, they were in Camrose to take on the Kodiaks.
Fennig opened the scoring with eight seconds left in the first period, but that was all the Dragons could muster, and Camrose scored three in the second period, and four in the third, despite the Dragons outshooting the Kodiaks 31-22. Camrose won 7-1.
The Dragons are now sitting at a 4-4 record and are in fourth place in the Viterra AJHL South Division. They have two more games playing in this cohort, heading to Olds this Friday, April 2 to play the Grizzlys, and then back home on April 3 to host the Camrose Kodiaks.