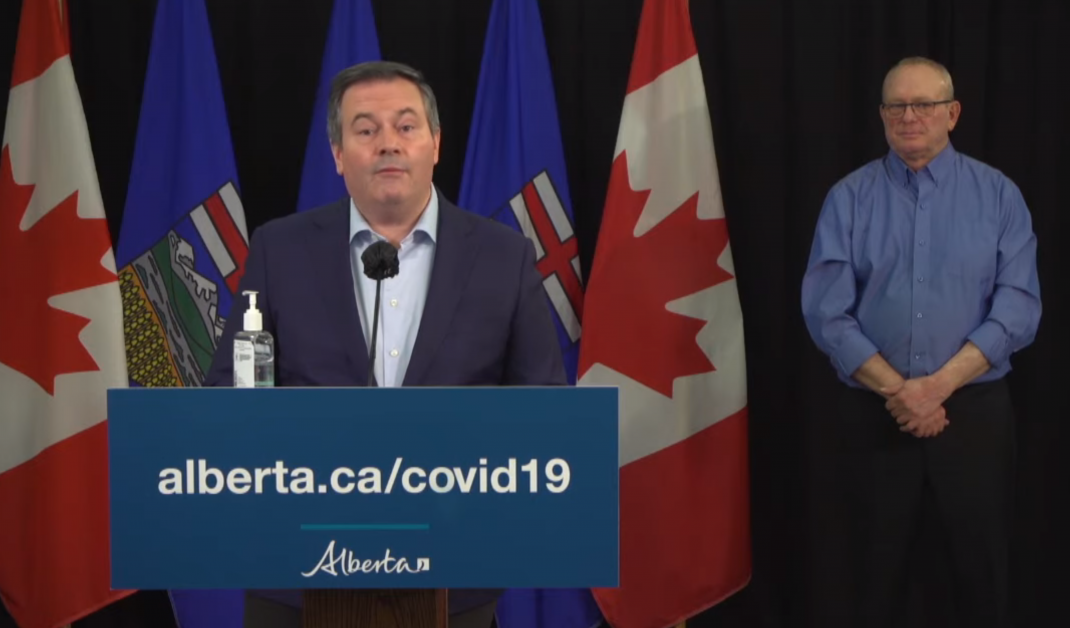 Current COVID-19 restrictions will remain in place for another two weeks, with the exception of in-person learning at Alberta schools.
Premier Jason Kenney made the announcement at a news conference on Thursday, January 7.
According to a press release, while students will return to in-person learning on Monday, January 11, all Albertans, businesses, organizations, and service providers must continue to follow existing health measures until at least January 21. Active evaluation of the latest public health data is underway and will be used to re-evaluate the current level of restrictions over the coming weeks.
"The health measures that were put in place in December have helped to reduce the number of active cases, but it's not enough," said Premier Kenney. "Case numbers, hospitalizations, and testing positivity rates remain high. We will be carefully evaluating the data over the coming weeks to determine what options we have to give Albertans back more flexibility in their lives, and give businesses a chance to reopen. But the worst thing we could do would be to increase the chances of another surge, which would threaten our health-care system again and require more restrictions. We must be careful and deliberate, and avoid the roller-coaster of uncertainty that a new surge would create."
Businesses, organizations, and service providers will be given at least one week's notice before changes to the current health measures that may affect them. The government will continue to consult with affected industries.
"These mandatory measures are in place to slow the spread of COVID-19, and we are not yet in a position to remove or reduce them. Keeping these measures in place means we are again asking Albertans to make sacrifices—but they are necessary to protect our province," said Dr. Deena Hinshaw, Alberta's Chief Medical Officer of Health. "We all have the power to make individual choices to follow the health guidelines and help protect our loved ones, colleagues, and neighbours. We are asking you to keep making those good choices."
The decision to return to in-class learning is based on the latest evidence which shows, prior to the winter break, new case rates in schools plateaued and then dropped in December once restrictions on social gatherings and group activities were in place.