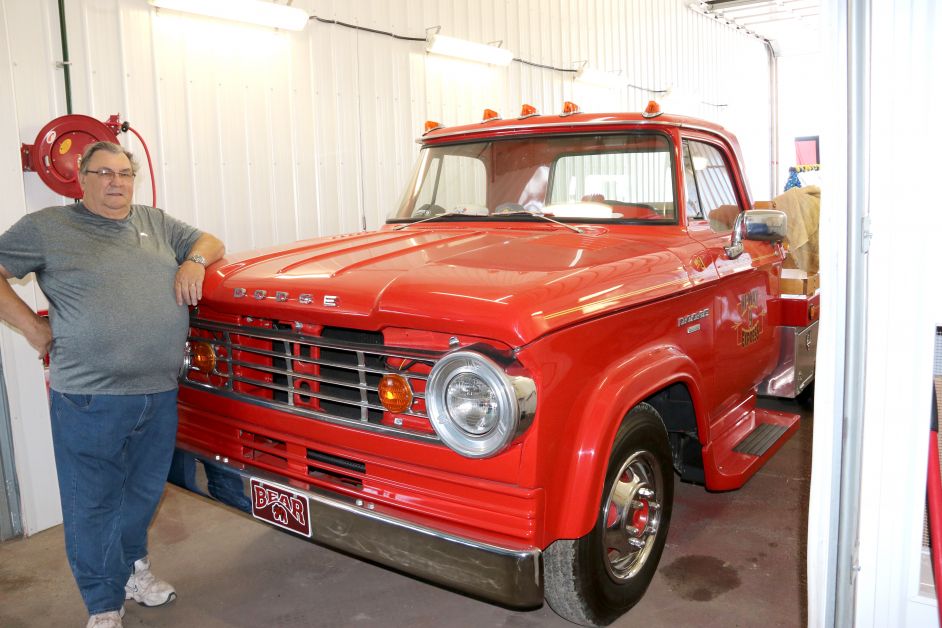 The Community is mourning the loss of a larger than life Drumhellerite who helped to build and shape the community.
John Kohut, affectionately known as "The Bear" passed away on Sunday, November 15 at the age of 81. As a young entrepreneur, he and his wife Irene began Hi-Way 9 Express from a single truck in 1969. It became the family business until it sold in 2011 to Mullen Group.
For Jim Fisher, who was good friends with John for more than four decades, John was a generous caring friend.
"He would give the shirt off his back if he figured you would need it," said Fisher. "People called him the Bear but he had a very soft heart."
John already had a family of four when he started Hi-Way 9 at 34 years of age. Long hours and hard work, starting with a laundry delivery from a local hotel, soon grew. He reasoned the key to success would be providing same day freight service to and from Calgary.
It wasn't without ups and downs, but eventually, he extended routes, hired dedicated staff, and purchased warehouse space, to provide a level of dependable service. Soon the entire family became involved.
Family was the heart of Kohut's life. John and Irene were married on Valentine's Day in 1959, he was just 19 at the time. They had four children, and John and Irene celebrated 60 years of marriage before she passed away in August of last year. They had 12 grandchildren and eight great-grandchildren. He was predeceased by his son John Junior in 2016 and wife Irene in 2019.
John's involvement goes beyond business. He was a long-time community booster and his service to the local Rotary Club spanned more than 4 decades. He was an active volunteer working on projects dating as far back as the Aquaplex. He was always a big supporter of the Rotary Radio auction, taking his turn on the mic as well as tendering many competitive bids.
Fisher recalls that John was a strong proponent for the original waterslide at the Aquaplex, and he worked relentlessly to get it. The same determination he had in business, he had for the community.
"He pushed the waterside so hard, we even had a button made up that said 'I survived Kohut's waterslide' and he was the first to go down on it," said Fisher.
He recalls at one Radio Auction someone called, offering to donate if John jumped from the high diving board. He took them up on the offer.
"He jumped off the diving board and got to the side of the pool very well, and when he got out he said 'it's amazing, I have no idea how to swim,'" Fisher laughs. "Our community lost a huge supporter."
John was also involved in the golf course and had served on the executive. He was also a vehicle enthusiast with a collection of cars and trucks, including restoring the original truck he founded his company on (see photo). It was not an uncommon sight this summer to see him cruising on his motorcycle.