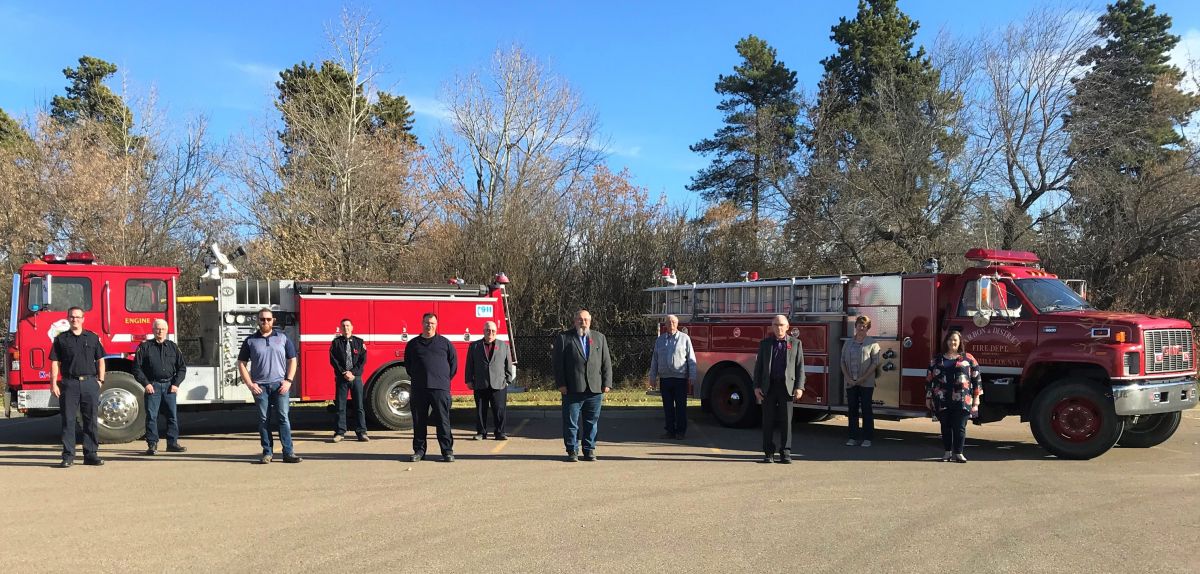 During the regular Kneehill County council meeting on Tuesday, October 27, council passed a motion to donate two Kneehill County fire trucks to the Alberta Society for Firefighters Abroad (ASFA).
Kneehill County purchased four new fire trucks, receiving them in late September. The option to dispose or donate three units, two former department units from Acme and Carbon, along with a spare unit, was presented to council.
"Council is happy to be donating these trucks to this worthwhile cause, and hopes the donation of these apparatus will assist those less fortunate with their fire safety and training," Kneehill County Reeve Jerry Wittstock said in a statement.
The ASFA operates out of Lacombe, though it has members and supporters across the province of current and former emergency services personnel.
Their primary base of operations abroad is in Paraguay and, over the years, ASFA has made "seven significant donations" including a recent donation in October 2019 of an aerial apparatus.
Fire departments abroad must have a secure facility to store donated equipment and apparatus, as well as support from their local municipalities. They must also demonstrate an ability to fundraise to ensure the department is sustainable so donated units will have a "long second life."
In previous years, ASFA has also sent small groups to those municipalities receiving donated units to train Paraguayan firefighters on operation and maintenance of the units.
The current spare, a 1986 Mack pumper known as K2, has been used when department units are out of service. However, due to its age it can no longer be used as a frontline unit. It also requires major repairs and volunteers would require additional training due to the difference in pump operations from other county units.
"Operational cost (for K2) is approximately $4,000 (per year)," said Grosfield during the presentation. "If it doesn't pass a test or has other major repairs, it could be $10-$20 thousand; older trucks cost a lot of money to fix if something goes wrong with them."
Grosfield recommended K2 be replaced with the former Acme engine E21, a 2000 Freightliner engine. E21 has two years left as a frontline unit and, according to Kneehill County Fire Chief Dan Marsellus, "The potential for this truck in training is very valuable."
Marsellus added E21 could save department units from being taken out of service for training, noting departments are looking to run "at least two pump courses this year."
Deputy Reeve Fay McGhee made a motion to donate K2 and the former Carbon unit to the ASFA; the motion passed with one opposed and six in favour.
The units will be taken to ASFA in Lacombe where they will then be transported to their final destinations in Paraguay; which municipalities would receive the units was unavailable and will be sent with equipment, personal protective equipment, and supplies.
Councillor Kenneth King, based on recommendations from Marsellus and Grosfield, motioned to replace K2 with E21; the motion was carried unanimously.