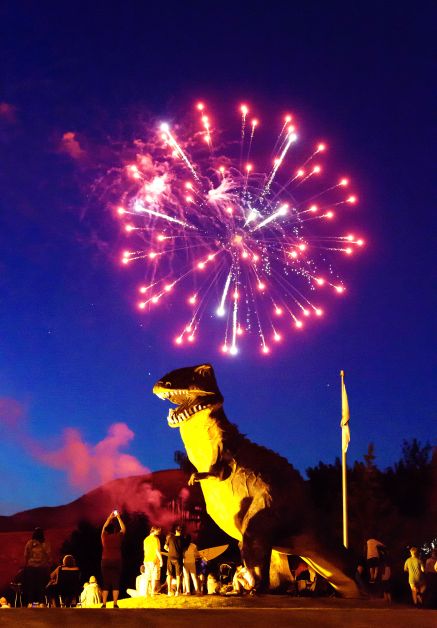 Even in the age of COVID-19 restrictions, Drumheller is getting the opportunity to celebrate Diwali.
This year they are plans for a celebration on November 14. The Festival of Lights is an Indian holiday that holds significance for a number of different cultures and religions.
"Diwali is about the Festival of Lights. It's about coming together as a family and as a community. It's about resilience and the victory of light over darkness. During these dark times, let's light up the sky and remember we still shine bright," said Veronique Ram.
Drs. Rithesh and Veronique Ram, since 2018, have hosted an evening at the Drumheller Legion that included food and fun. Typically about 100- 150 attended these celebrations.
Because of COVID-19, they have decided to hosts a few events, including sponsoring the showing of a Hindi movie and then a fireworks display. They have received some support from a Heritage Arts and Culture grant from the Town of Drumheller and support for having the fireworks.
"In lieu of our annual Diwali dinner, we wanted to add another community event to keep up the community spirit in a COVID safe way," Dr. Rithesh Ram.
The movie will be at the Napier Theatre at 1 p.m. . There will be East Indian sweets and dry snacks, all individually packaged for everyone who attends. There is limited attendance of 100.
At 7 p.m., there will be fireworks best viewed at Rotary Park. They are accepting donations of non-perishable food items for The Salvation Army Foodbank.