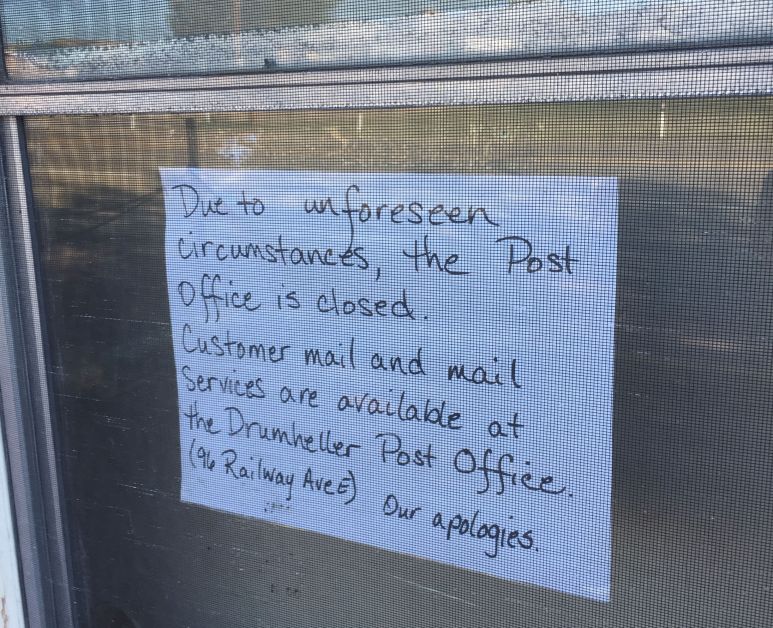 The Rosedale Post Office has been closed temporarily.
According to a statement from Canada Post, "Due to unforeseeable circumstances the Rosedale Post Office is temporarily closed until further notice. A notice was posted today to advise our customers."
In the interim, mail can be picked up at the Drumheller Post Office located at 96 Railway Ave. East, Monday to Friday between the hours of 8:45 am and 5 pm. Customers must provide government-issued photo identification to pick up their mail.
We apologize to the residents of Rosedale for the inconvenience.