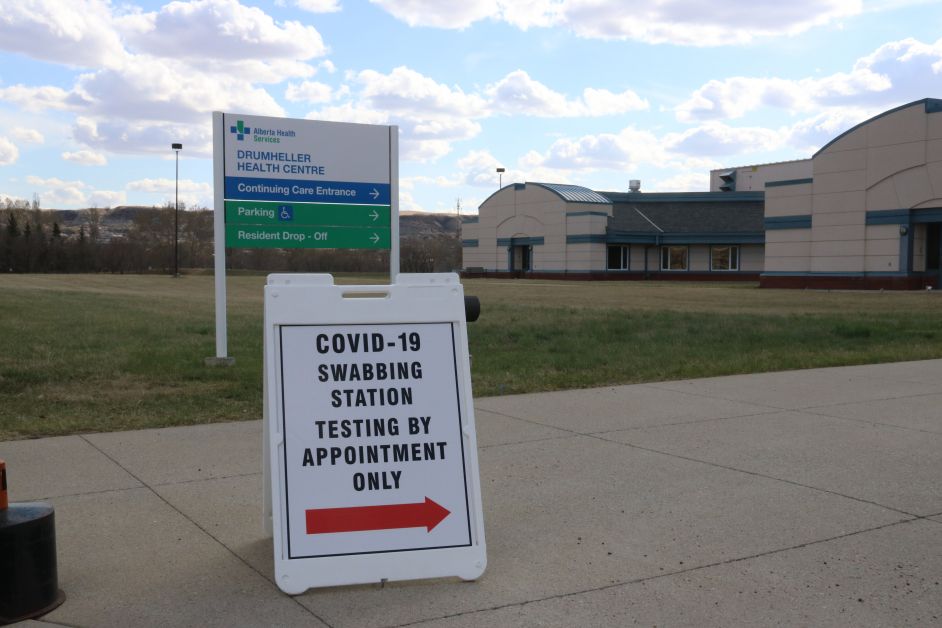 The COVID-19 assessment centre at the Drumheller Health Centre has completed more than 2,000 swab tests since it was opened.
On April 27 an assessment centre was established to perform COVID-19 swab testing. Before that, Drumheller residents requiring testing had to travel to other centres. From April 27 to September 2, the Drumheller site performed 2,013 swabs.
Expanded testing is an important part of the effort to contain COVID-19 in our province. Testing will tell you whether you had COVID-19 at the time your swab was taken, even if you were not showing symptoms at that time. Testing will not tell you whether you have previously had COVID-19. It will also not
tell you whether you have any immunity
to COVID-19," said Melissa Ballantyne Central Zone manager for AHS communications and community engagement.
She explains the assessment centre is typically open five days a week and performs an average of 21 swabs a day. On July 20 it recorded its highest number with 58 tests in one day.
Ballantyne says testing numbers have increased in August to 27 - 34 tests a day. While AHS tracks data for symptomatic and asymptomatic swabs, it does not track the reason for testing such as back to school.
Offered by appointment and free-of-charge, testing is easily booked online at www.ahs.ca/covid. There are eight assessment centres established in the Central Zone for COVID-19 testing – in Red Deer, Camrose, Drumheller, Stettler, Drayton Valley, Rocky Mountain House, Wainwright, and Lloydminster.