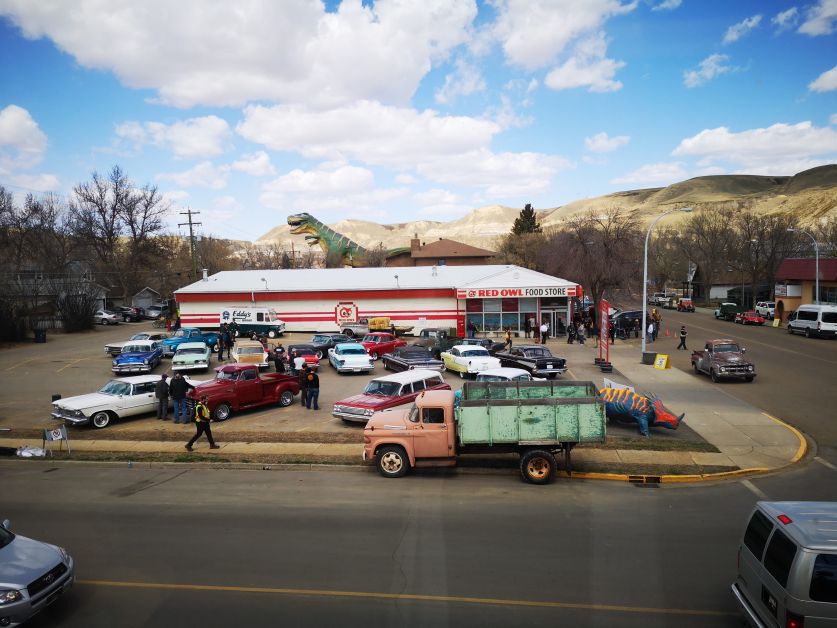 A Reel Destination short documentary discussing the locations of the film Let Him Go has been released.
Last spring and summer the valley was star struck with major motion pictures filming in the valley. Last week the trailer for one of these productions was released.
In April, Let him Go, a feature film starring Kevin Costner and Diane Lane was shot in the valley. Scenes were shot throughout the valley including the historic Graham Ranch near East Coulee as well as downtown Drumheller. Downtown's streetscapes were transformed to look like small-town USA in the 1960s, with even some local cars making the cut. Riverside Value Drug Mart was featured, transformed into the Red Owl Food Store.
Recentley the trailer for the film was released, and many of the locations in Drumheller were featured prominently.
Let Him Go is the story of a retired sheriff and his wife travelling across the USA to rescue their grandson from a dangerous family.
Let Him Go is scheduled to be released in November. Last summer also saw the filming of Ghostbusters: Afterlife. It was slate to be released on July 10 of this year, however, it has been rescheduled for June 2021. The CBC drama Fortunate Son also shot in Drumheller last year and it aired on CBC television and its streaming service, premiering January 8, 2020.