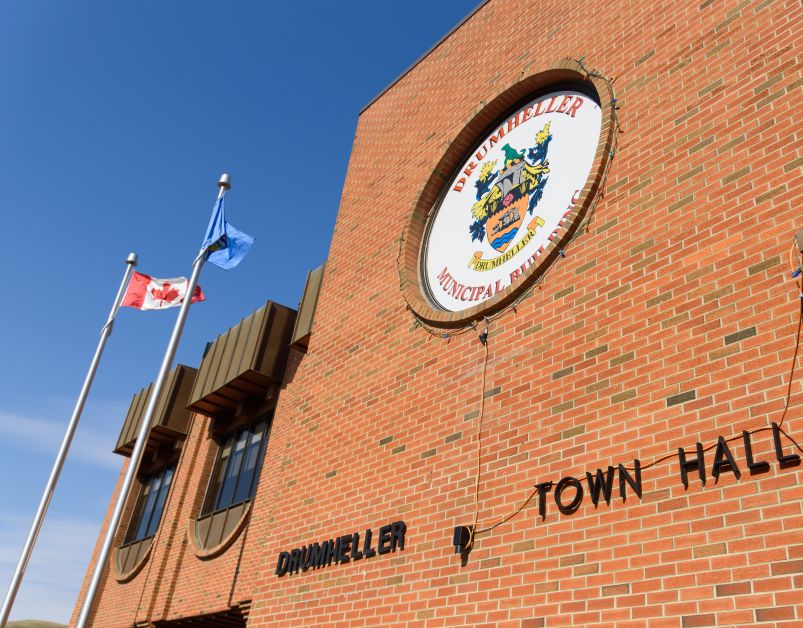 A billion-dollar investment by the Government of Alberta will aid municipalities in creating new jobs and coping with the financial strain of the COVID-19 pandemic.
On Tuesday, July 28 a news release stated municipalities would be provided additional funding for shovel-ready infrastructure projects. The stimulus would help Albertans get back to work while also supporting additional operating expenses incurred by municipalities during the pandemic.
Mayor Heather Colberg told the Mail, "We were excited to hear about this funding program as it is a great chance to make improvements to our community."
The investment will help provide funding for a number of projects identified in the town's 2020 capital budget.
"If we wish Drumheller to grow and prosper, it is vital we work at improving infrastructure and services in our community," Mayor Colberg said. She added the grant will help the town support development within the community and make Drumheller more desirable, which will contribute in helping local companies.
Mayor Colberg says the town is "thrilled at the support" Drumheller-Stettler MLA Nate Horner has offered since his election and will "definitely be in touch" as any projects develop through the investment.
Horner told the Mail, "I'm hopeful every municipality will get a piece (of the investment) to help stimulate their local economy."
He added municipalities were eager to put shovel ready projects forward.
Budgets for many municipalities faced adjustments ahead of the COVID-19 pandemic, forcing delays on many projects. Earlier in the pandemic the Alberta government called upon municipalities to prepare projects in anticipation of stimulus funding.
Drumheller will not be the only local municipality to benefit from the investment.
Village of Standard Mayor Joe Pederson told the Mail, "We had plans for projects this year which had to be put on hold due to the economy."
The village's centennial year is approaching in 2022 and Mayor Pederson said the village hoped to complete road work and underground improvements to water and sanitary sewer lines.
He added they would "wait and see before going ahead this year" but said the project may not see completion before 2021.
The billion-dollar investment into municipalities in Alberta could help produce new jobs and provide substantial relief to municipalities facing financial hardship due to redesignation of monies during the COVID-19 pandemic.