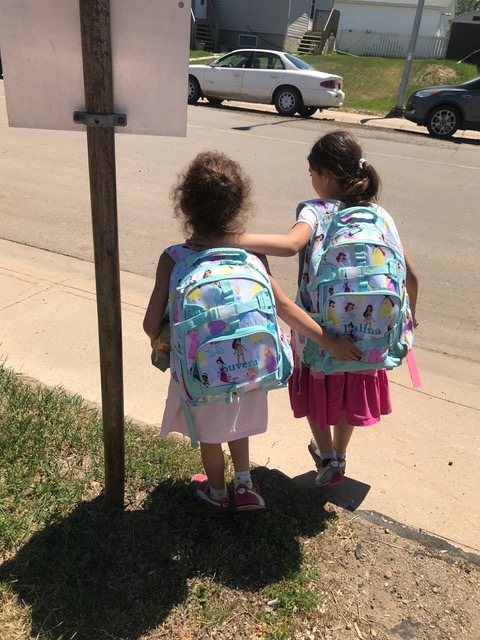 I'm nervous about the return to school plans. I understand the thought of sending them back to get parents back to work and help revive the economy. But I'm worried about how this will all play out.
I've read every government and school district document provided to the public and it still isn't clear to me. Here are some of my questions and concerns:
if a child has known allergies, they should get at least one negative CoVID test before starting school. This is intended as a determination of the child's baseline health status for the school. What if their allergies are particularly bad one day and they have symptoms beyond the baseline? Do they get tested again?
At our clinic, we sanitize every room before and after every patient encounter. It's been a lot of work for our staff, but essential to protect them and our patients. Who will clean the high touch surfaces multiple times per day? Will teachers be the ones sanitizing? If so, won't that take away from them teaching?
How will teachers with kids manage if one of their kids has symptoms? They'll be off work and we'll have a substitute. Won't that take away from the student experience as it is likely to happen several times during the year? Won't bringing substitute teachers in broaden the sphere of possible exposure?
Will school buses have only one student per seat? Will those be sanitized as well?
If my child who notoriously has a runny nose in the winter has "symptoms," do we all have to self-isolate? Do we all get tested? And if we are negative, can she go back or only once her runny nose resolves? Because I might as well take the winter off then.
What if numbers keep rising? Will we then shutdown the schools again and we'll all be scrambling to find child care, etc?
Won't this add to student, teacher and parental anxiety and further impact everyone's mental health?
These are a handful of my worries as I watch my little ones sleep peacefully in their beds. I know many of us are at wit's end with homeschooling, but what a challenge this will be for our teachers. When my kids ask me questions about going back, I fear I don't have clear answers. And I'm a doctor well versed in all the information out there. I hate feeling unsure of the plan. I don't trust self-monitoring of symptoms - we all know parents send their kids to school with colds all the time. How can it really be different during CoVID?
Dear COVID is a weekly column supplied by Drs. Rithesh and Veronique Ram.