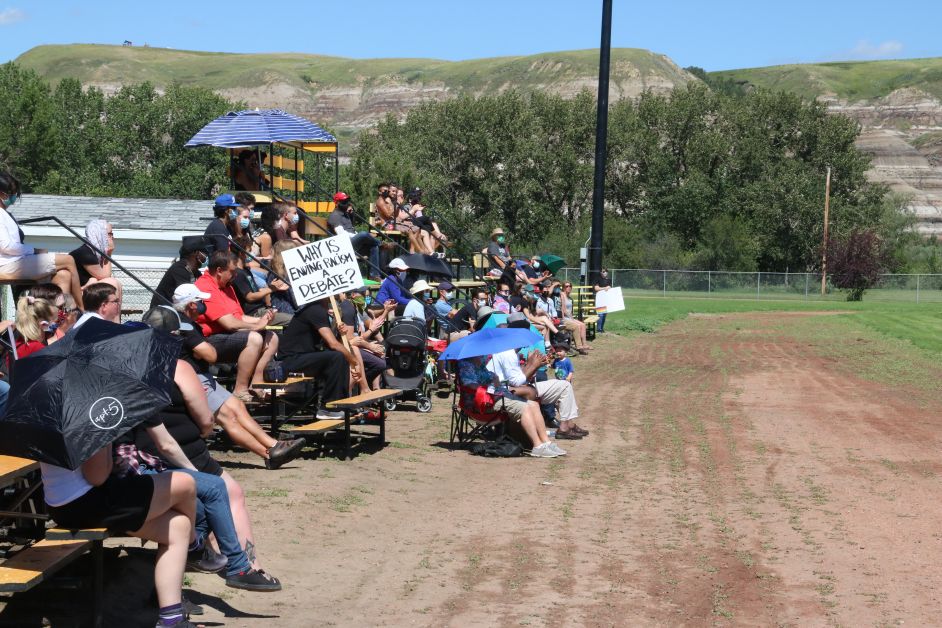 Be the Change, a local anti-racism group, organized the Drumheller Stands Against Racism event which attracted some 90 people to the Drumheller Valley Secondary School football field on Sunday, July 26.
Administrator for Be the Change, and one of its founding members, Angela Scott told the Mail the group was founded in early June following a heated discussion on a local Facebook group about racism in the valley.
"The thread got out of hand and was deleted," Scott said. She added, by deleting the thread, the discussion and the voices of people in the community were silenced.
Racism, though not a new issue in itself, can still be a difficult discussion in small, rural communities.
The event, organized by Be the Change, was hosted by Rural Alberta Against Racism (RAAR). It was one of several similar events hosted by RAAR in rural communities across the province, including Olds and Cremona where RAAR founder Taylor McNallie grew up experiencing racism and discrimination as the only person of colour in her community.
Following the event, McNallie said in a Facebook post she was grateful for the turnout.
"So many of us don't leave the valley, and I wanted people to know (racism) is here," Scott said. She added Be the Change is not an organization so much as it is a way of life, saying, "It's about the greater good, not about 'virtue signalling.'"
Members of the group are encouraged to not just promote the rhetoric of not being racist, but about actively standing up and speaking out against racism.
The group has also been in contact with members of other local organizations and groups, including the Drumheller Valley Family and Community Support Services, local Pride and LGBTQ+ groups, and GenNow.
The event featured local speakers telling their experiences with racism and discrimination in the valley, as well as guest speakers.
Mayor Heather Colberg was out of town the day of the event, however, Councillor Jay Garbutt was in attendance to give the town's official statement against racism.