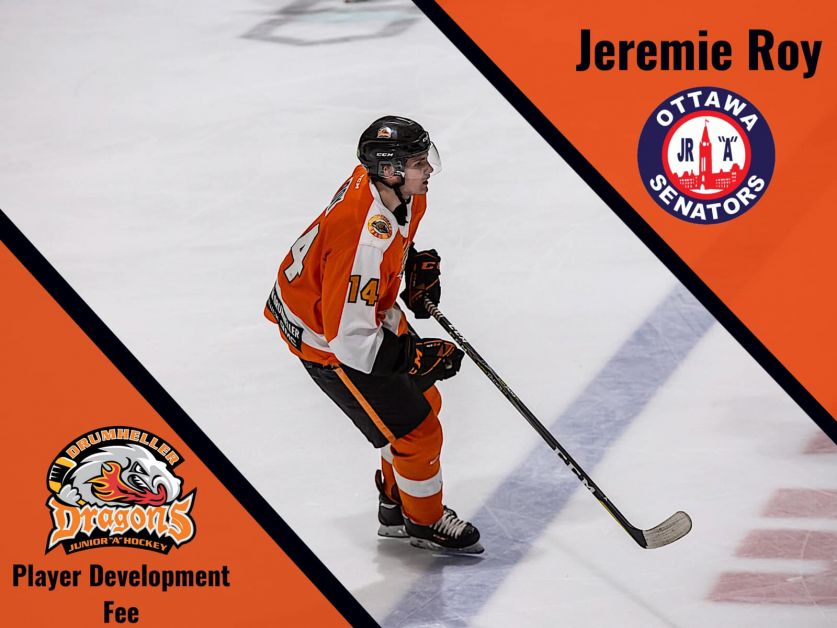 The Drumheller Dragons are keeping busy in the offseason.
On June 1 the Dragons traded Nickolas De Beurs to Fort McMurray, the completion of a trade began on January 6, 2020. He has been with the Dragons since 2019-2020 season and last year played in 41 games and had 13 points.
On the same day, the Dragons received Cayden Shmyr and Andres Bridgewater from the Bonnyville Pontiacs. Shymr is a 20-year-old defenceman and Bridgewater is a 20-year-old winger.
On July 18 the Dragons traded Jeremie Roy to the Ottawa Junior Senators of the CCHL for a player development fee. Roy, 20 spent the last season with the Dragons and as a defenseman had 18 points in 50 games.
The Dragons will be back in action in the 2020-2021 season on Friday, September 19, should health regulations allow. Their first home game will be on Saturday, September 19 versus the Brooks Bandits.