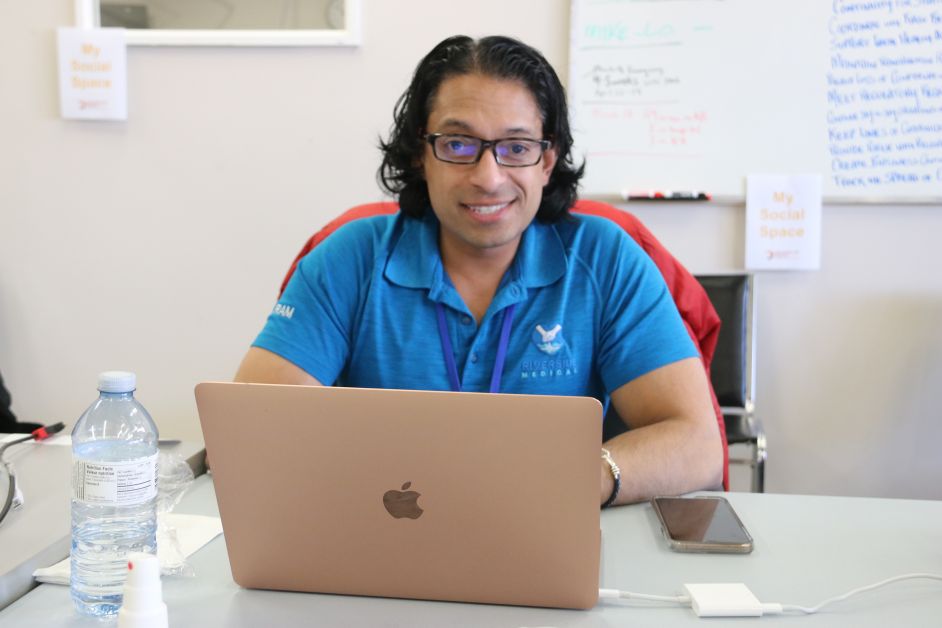 A near brush with contacting the Coronavirus underlines the importance of social distancing as the pandemic continues to spread.
Drs. Rithesh and Veronique Ram were slated to attend an interprovincial bonspiel in Edmonton from March 11-14. The event was reported to attract 50-60 physicians from Western Canada. This was an annual event they normally partook in.
However, with COVID-19, the unimaginable has been happening, and when the WHO declared a global pandemic last Wednesday, March 11, they made the tough decision to back out of the curling bonspiel hours before it was to commence.
On Wednesday, March 18, one of the attendees from Saskatchewan tested positive for COVID-19, Dr. Ram's emotions were in overdrive.
"Everybody is already so justifiably stressed and concerned about COVID-19. I made the decision last Wednesday to not go to the bonspiel," said Dr. Rithesh Ram, who has been working with the Drumheller Emergency Management Agency. "Instead, I woke up the next morning and sent a message to our community leadership to meet urgently to discuss my concerns as a Physician with a Ph.D. in Epidemiology."
The Town took Dr. Ram's concerns seriously, as the Drumheller Emergency Management Agency was initiated within 24 hours of his initial meeting with leadership, and now Drumheller is well ahead of many other rural communities in Alberta.
"Initially, I was sad and wondering if I made the right decision for not going. Hearing that my friends and colleagues are now in isolation and awaiting results of COVID-19 testing made this crisis even more real. Everyone, and I mean everyone, needs to take this global pandemic crisis seriously. Social distancing, hand hygiene and all of the measures your Town of Drumheller, local businesses, and Public Health are taking are the only way to manage this disease. Doctors have no cure or treatment for this pandemic," said Rithesh.
On Thursday, March 19 Alberta registered its first COVID-19 death in Edmonton.
"Unfortunately, there are individuals in town that believe COVID-19 is not serious enough to be caring, compassionate and careful. More people are going to die, and in my line of work, that is the single most important event to try and be caring, compassionate and careful for," he said.
Please check out https://floodreadiness.drumheller.ca/covid-19/2/ for all of the latest information on what is being done to keep you safe.