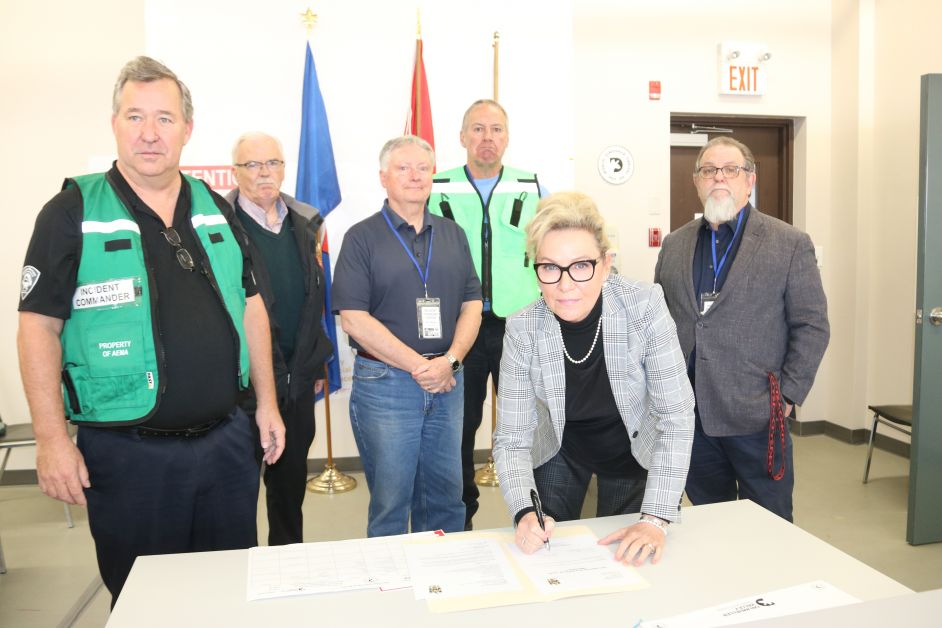 At noon on Friday, March 20, The Town of Drumheller declared a State of Local Emergency to help minimize the spread of COVID-19 in the community.
The State of Local Emergency gives the Town access to additional resources, and special powers under the Emergency Management Act including personnel, from other orders of government, if required.
"We've made this decision with the best interests of our community in mind. We know COVID-19 will come to Drumheller, we just don't know when," said Mayor Heather Colberg. "We want to prepare now and take every precaution in our power to protect the vulnerable in our community. This declaration is another step to protect our Town."
Drumheller is not alone, and about a dozen Alberta communities, large and small, have made this declaration, including Airdrie, Strathmore, and Chestermere.
Emergency Management Director Darwin Durnie says the priority is maintaining essential and critical infrastructure.
"All Town services are still operating (except public recreation facilities). Water, sewer, waste services, and power are still operating and serving our community," said Durnie. "We have implemented our infectious disease plan, separated staff to various town facilities to practice social distancing and implemented stand-by status for all employees, so resources are available if staff are required to self-isolate or get infected with the virus."
He says the impact on the local economy will be immense.
"We are following and implementing measures as they are announced from other orders of government," he said. "We are working daily with local businesses to assist them on how to keep their operations functional and we are proud of the many creative solutions we are hearing throughout the community such as home deliveries."
Mayor Colberg stresses the importance of social spacing and self-isolating.
"I just want to remind everyone of the importance of self-isolating for 14 days if you aren't feeling well and if you recently returned from vacation. Please stay home," she said, adding that if you have friends or family returning from travels, help them out by picking up some groceries and delivering them to their home.
"We don't know how long this is going to last but we know for the next few weeks we need to insist on social distancing. It's our only option to minimize the spread.