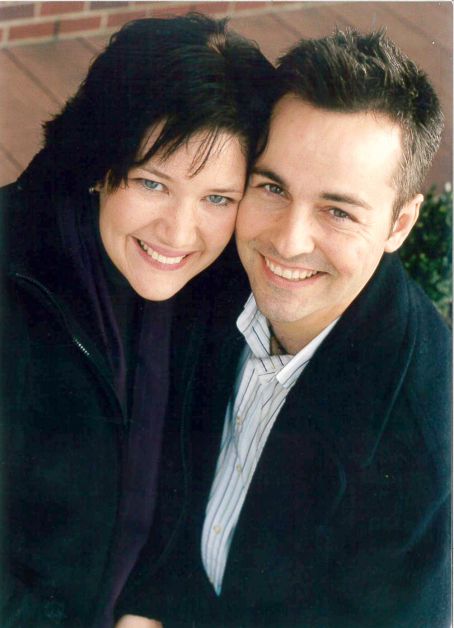 Love can blossom for a variety of reasons, it could be fate, it could be luck, it could be flat out persistence. Sometimes it could be simply putting yourself out there.
Greg Manca was a strapping young lad from Leduc, making his way to building a career at McDonald's in Abbotsford, B.C.
It was the same place Summer worked. Now, this isn't a simple workplace romance. While they worked together briefly, it actually took until Summer left that job and was on to something else that they found each other. At an intersection in Abbotsford.
"I saw him driving, and pulled up beside him at a red light," said Summer.
Greg continued, "She rolled down the window and said 'Hey, miss me yet?' and gave me a wink. I said 'Of course I miss you.'"
The light changed and they both went back to work.
That chance meeting stuck with Summer, and after consulting with her co-workers, she went home, looked up his number in the phone book and gave him a call.
"When she called me it was pretty cute because I remember I was in my basement suite on a day off. She said 'Hey it's Summer, I'm calling just to let you know you can call me some time,'" he chuckles. "We chatted for a bit and we went out that night."
Their first date was April 22, 1997. They went to see Jim Carrey's 'Liar Liar'.
This was a harbinger of the future it appears, because Greg is quite the movie buff, especially the Star Wars franchise. In fact on the day of the interview, the couple spent the previous evening at the Napier Theatre, watching Star Wars: The Rise of Skywalker.
More dates, more concerts and more movies, (their favourite being The Wedding Singer), and eight years later they were engaged in Whistler, B.C. Less than a year later, in 2005, they were married.
Asking Greg, when he knew she was the one, he says, "I think I always knew. She is very sweet and very caring. I am very lucky."
He also adds he appreciates Summer's great patience.
Summer chuckles and says she was on a mission.
"First, I knew he was the type of person… and then I knew he is the person, my person."
The couple came to Drumheller in 2011, and are busy running a McDonald's restaurant and raising their kids, Evan 13 and Mia 11.
This year they are celebrating their 15th wedding anniversary. Maybe they'll catch a movie.