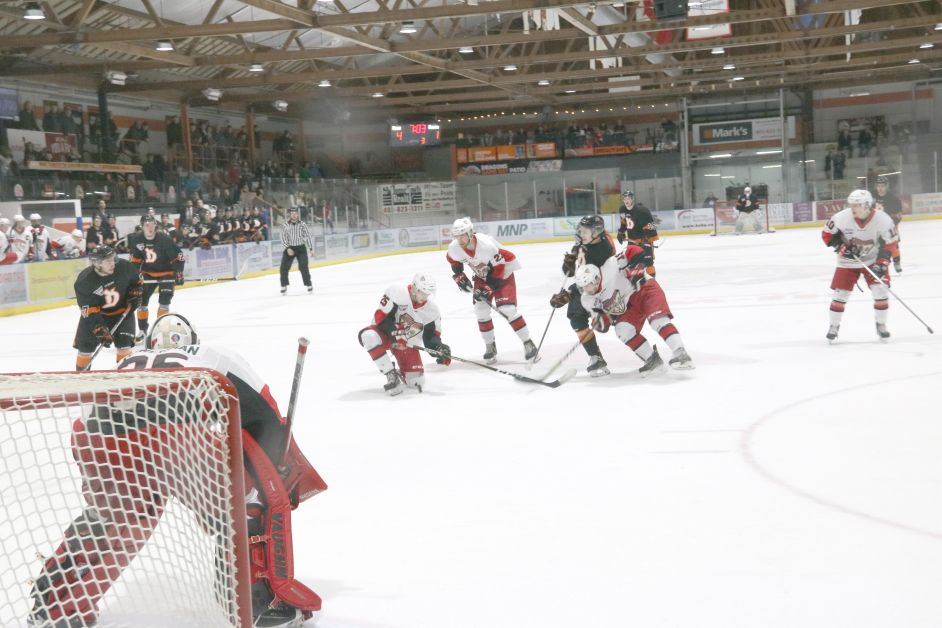 The Dragons continue their winning way with two big wins over inter-division rivals.
The Dragons hosted the Camrose Kodiaks on Saturday night, February 8 and jumped out to the lead less than three minutes in with a goal from Scout Truman. Three minutes later Luke Fennig followed it up to put the Dragons up 2-0 after one period.
Kaden Hanas added one on the powerplay 1:41 into the second period, but the Kodiaks answered back with a powerplay goal of its own. Grayson Dietrich capped off the period putting the Dragons up 4-1 after two. Eric Martin added one more midway through the third period as the Dragons cruised to a 5-1 win.
On Sunday, February 9, the Dragons hosted the Olds Grizzlys. Once again the Dragons jumped out ahead with a goal from Brady Risk 16 minutes into the first period.
In the second the Dragons peppered the net as Eric Martin Shane Ott, Risk and Kobe Mohr all found the back of the net. Risk added one more in the third period to complete his hattrick and lead the Dragons to a 6-0 win. Ryley Osland had the shutout stopping 22 goals.
These wins extend the Dragons streak to 6 games.
This Friday, February 14 the Dragons are hosting the Canmore Eagles and then Saturday travel to Okotoks to take on the Oilers. On Monday, February 17 they are in Olds to take on the Grizzlys.