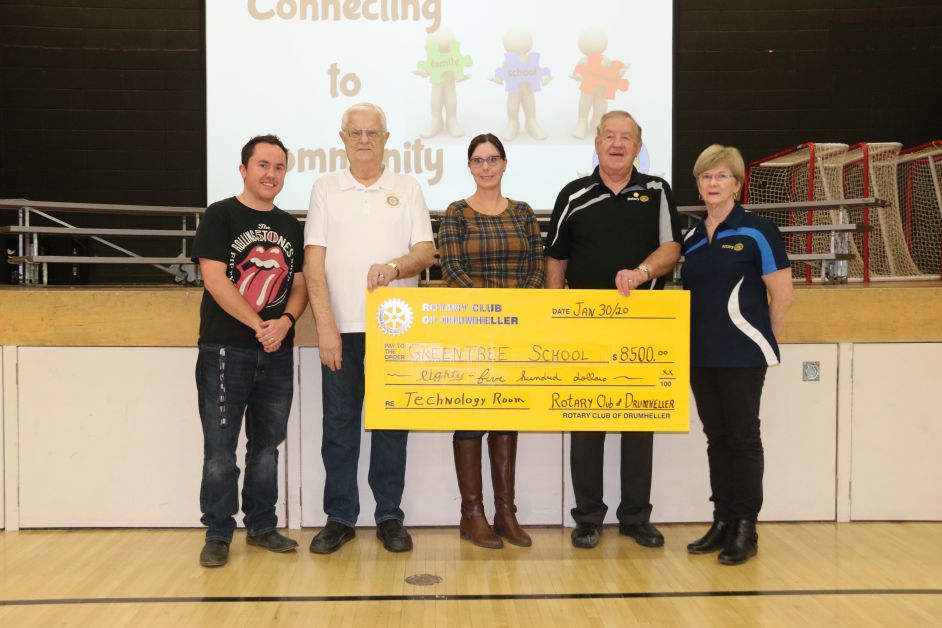 Greentree School was helped along by the Rotary Club of Drumheller to create a space for students to explore their limits of innovation with technology.
The Rotary Club was at Greentree School on Thursday, January 30 to present $8,500 to create the Rotary Innovation Centre. The school is using an unoccupied classroom to create the space.
"It is going to be a place where students design and build things, essentially for them to develop technical competency, and apply all the things they see in their classes," said associate principal Adam Pirie. "That is our hope, that it leverages all they are doing in all of their other school subjects, and now we have this room where they get to build and design."
Some of the technology in the room includes 3D printing and a green screen for video production. This technology allows the students to develop competencies with technology that will stay with them beyond the classroom.
The project is a partnership among Golden Hills School Division, The Friends of Greentree School and now the Rotary.
Pirie says the school formed a digital leadership group early on. This committee of teachers began exploring how they could create a space to apply learning and what it would entail.