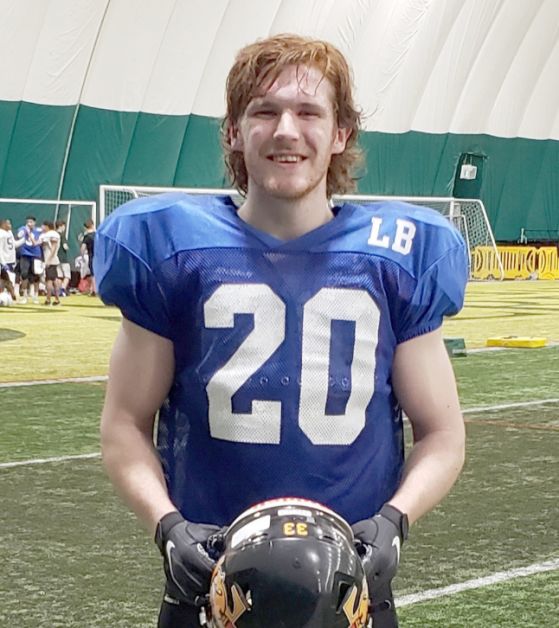 A Drumheller Titan is turning heads of provincial coaches as he makes it past the first selections for Team Alberta U18.
Gavin Armstrong is in Grade 11 and plays for the Senior Titans. He attended the Annual Super weekend at the Foote Field Dome in Edmonton. This is the first selection camp for Team Alberta and out of 370 players from across the province, Armstrong made the first cut of 142. He was selected as a linebacker.
"I was pretty surprised because usually, it is the big city kids that make this team," Armstrong told the Mail. "So it is pretty huge for a small-town kid to make the first cut."
He said the coaches were impressed.
"The coaches really liked me, they said they really like how I play. I have high hopes for making the team," he said.
Armstrong has been playing Titan football since he was a bantam. He also plays for the Airdrie Raiders and suited up for Zone 2 for the Alberta Summer Games in grade 9. If he makes this team he will be in Vancouver this coming July to play in the national championship.
"We would play games against three other teams from other provinces," he said.
The final selection camp is in Calgary April 3-5.