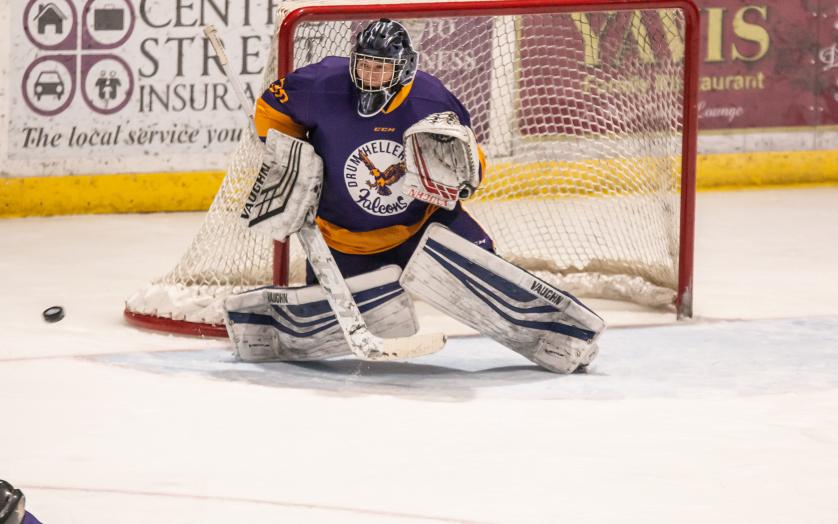 For the second week in a row, a Drumheller Dragon has been named one of the Players of the Week.
Last week Drumheller Dragons forward Brady Risk was named the Canalta Hotels AJHL Player of the Week. This week Goalie Daniel Allin is the Alberta Ford Dealers AJHL Defensive Player of the Week.
The19-year-old returned to the Dragons and posted two back to back shutouts last week.
Daniel Allin (Edmonton, AB) turned away 33 shots on goal to blank the Canmore Eagled 5-0 on Tuesday, January 14th. He followed up his performance with an 8-0 shutout and 19 saves on Friday night versus the Calgary Canucks. Allin was awarded as the Viterra AJHL Star of the Game in both wins.
Allin is committed to the University of Alaska-Fairbanks and started the 2019-20 season with the Tr-City Storm of the USHL. He played in 20 games for the Drumheller Dragons in the 2018-19 season.
The Dragons are enjoying a five-game win streak and hold the third spot in the Viterra AJHL South Division with a record of 16-15-3.
This is the fourth time this season the Dragons have earned Player of the Week honours in the AJHL.