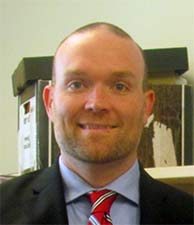 Wheatland County Council has appointed Mr. Brian Henderson to the position of Chief Administrative Officer (CAO) effective immediately.
"On behalf of Council, I am pleased to announce, the appointment of Brian Henderson as the Chief Administrative Officer for Wheatland County," said Reeve Amber Link. The unanimous support for the appointment is a result of his leadership style that aligns with Council's strategic priorities and commitment to fiscal responsibility.
Mr. Henderson has ten years of experience working with municipalities across Canada, including working at Wheatland County since June of 2016 as the General Manager of Corporate and Financial Services. In addition, he has been serving as the Interim Chief Administrative Officer since June 2019.
"I feel honoured to have this opportunity to make a positive difference for the community and the organization. I look forward to working with Council, staff, community members, and neighbouring municipalities to help take the organization to the next level," Mr. Henderson stated.
Mr. Henderson is Council's only employee and will lead the entire municipal organization. The CAO is responsible for adherence to the Municipal Government Act (MGA), County policies, and bylaws while managing the overall operations of Wheatland County. As a trusted advisor, the CAO is also accountable for strategic initiatives and priorities, as set out by Council. The CAO is a visionary leader for the County, elected officials, and residents, while serving as an inspirational ambassador for positive workplace culture.