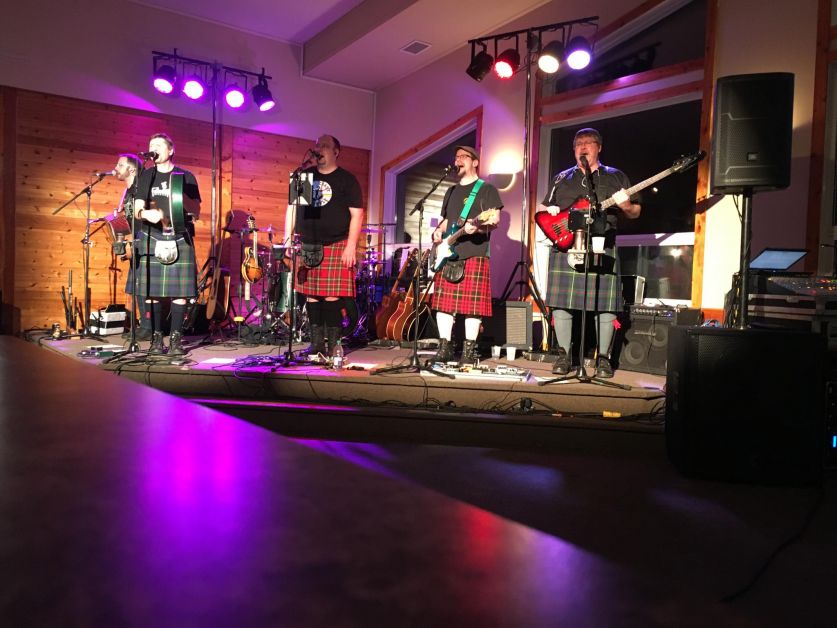 Christmas has come and gone and a cold snap is setting in. The best remedy to stop the winter blues in its tracks is to kick up your heels at the Highland Gala.
The East Coulee School Museum is hosting its fifth annual Gala. The first events were held at the School Museum, but it soon outgrew the venue and is now held at the Badlands Community Facility.
The evening features a roast beef dinner, drinks, and the traditional piping in of the Haggis. Marcel Augey will be hosting a scotch tasting.
"We are in the midst of collecting silent auction items," said East Coulee School Museum Executive Director Barb Steeves.
The evening's entertainment features local band the Wayfaring Fiddlers and the Celtic band St. James' Gate. They are described as Celtic rock, combining traditional Scottish and Irish music with modern Celtic punk and rock sound.
"St. James Gate is a very good band. We actually had them the first year," said Steeves.

The annual Robbie Burns celebration is in benefit of the East Coulee School Museum. Steeves explains the money raised at the Highland Gala goes into its restoration fund.
"We are looking at doing something to the foundation, we are just not sure what yet, but there are some bad cracks and part of it has sunk," said Steeves. "I have been monitoring it over the past year and the information is going to go back to an engineering firm and they are going to figure out if anything needs to be done. It will be another big-ticket item."
The Highland Gala is on Saturday, January 25 at 6 p.m. Tickets are available by calling the East Coulee School Museum at 402-822-3970, and leave a message.