Drumheller and area is known to be an active community and 2019 was no exception. The Mail has compiled a list of some of the notable stories that shaped our community. Here they are...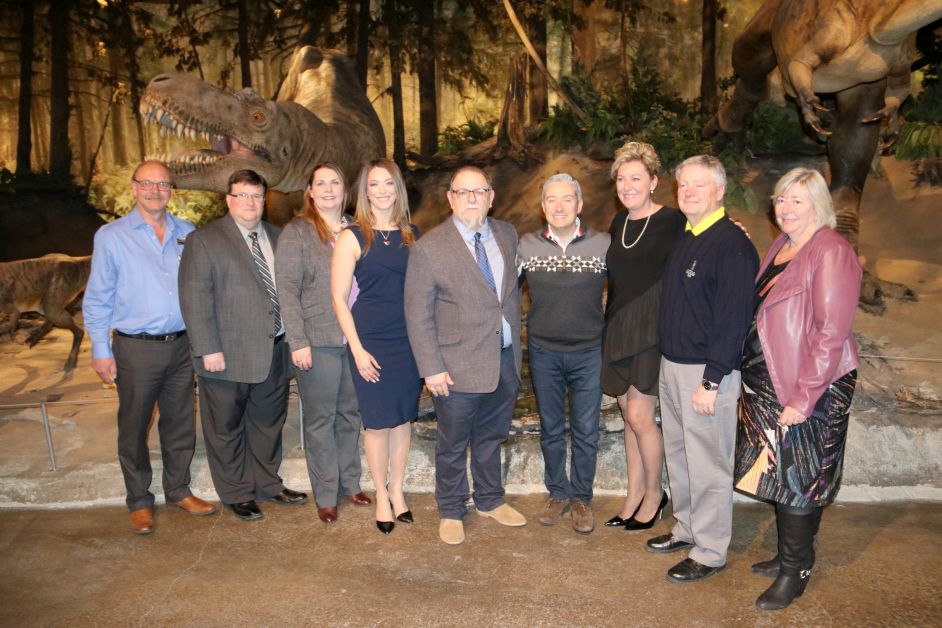 1. It was a tumultuous year in politics, provincially and federally. Provincially the year started with sitting UCP MLA Rick Strankman, leaving newly formed United Conservative Party to sit as an Independent MLA for the remainder of his term. In October 2018 he had lost the UCP nomination to newcomer Nate Horner. Undeterred, Strankman ran as an independent in the spring provincial general election, but lost to Mr. Horner as the UCP replaced the Alberta NDP as the provincial government. The Jason Kenney Government has since implemented its plan to get the province back on track, which has included corporate tax cuts and a tightening of strings on the provincial budget. Horner has taken on several roles as a rookie including a member of the Standing Committee on Private Bills and Private Members' Public Bills, the Standing Committee on Alberta's Economic Future and the Standing Committee on Privileges and Elections, Standing Orders and Printing.
Federally, in the area, there was a much different changing of the guard. MP for Battle River-Crowfoot Kevin Sorenson announced on March 30 he would not be seeking re-election. This comes after a career in politics that spanned almost two decades. He served in a number of roles including Minister of State for Finance. After a nomination race, Damien Kurek became the CPC candidate for Battle River Crowfoot. While Kurek easily won his seat, the Scheer led CPC was not successful in defeating Justin Trudeau's Liberal government in the general election in October, and in early December Scheer announced he would step away as the leader.
2. Dylan Howard admitted guilt to slaying 36-year-old Fazal Rehman, of Calgary. In October of 2017. Morrin firefighters were on the scene of a vehicle fire when human remains were discovered. On November 10 Howard was arrested and charged with murder. On September 19 of 2019, Howard pleaded guilty. It was then the court heard how, on that fateful day, Howard hatched a plan, under the auspices of completing a drug deal, to kill Rehman in retribution for an alleged assault of a female acquaintance of Howard. Howard shot the man with a rifle and then stabbed him. Howard was sentenced to life in prison. A youth was also charged with murder related to this incident. That case is still before the courts.
3. It has been a long road but this year the federal government announced it would contribute $22 million to the Town of Drumheller for its Flood Mitigation And Climate Change Adaptation System. The Town has been lobbying all levels of government for years to come up with a way to better protect the Drumheller Valley, its residents, and infrastructure. The Honourable François-Philippe Champagne, Minister of Infrastructure and Communities was at the Royal Tyrrell Museum to make the announcement in March of 2019. The Town has also received confirmation from Minister Shannon Phillips, Minister of Environment and Parks for Alberta, that Drumheller was approved for $28M from the Alberta Community Resilience Program (ACRP), a multi-year grant program that supports the design and construction of projects that protect critical infrastructure from flooding and drought and to help ensure public safety. Since the announcement the town has contracted Darwin Durnie as Flood Resiliency and Adaptation Officer and established a Flood Resiliency office.
4. The community of Rumsey has had its ups and downs over the last century. The ups have outweighed the downs as it was able to celebrate its centennial last summer. The community had a celebration inviting former families and residents to the community to mark this milestone. A great deal of planning went into the event held over the weekend of July 14. There was a parade, fireworks, dinner, dance, breakfasts and even a performance from Precious Cargo. Congratulations to Rumsey on 100 years and here is to 100 more! The Mail was proud to partner with the organizing committee and produced a commemorative publication to mark the event.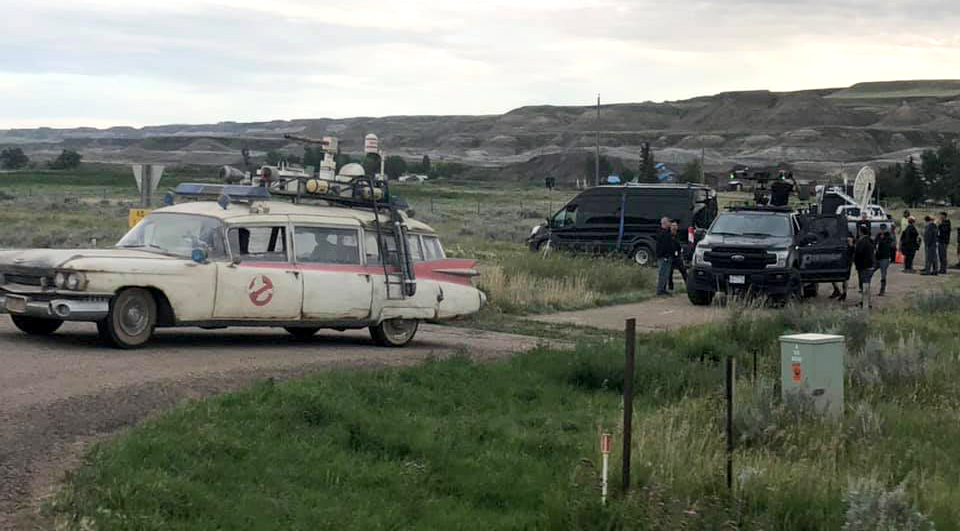 5. Drumheller had a little taste of Hollywood this year with several big-budget films using the valley as a backdrop. The area has always been popular for film crews, large and small, however, it has been a couple of years since big-budget projects have made such an impact. In April of this year, Hollywood legends Diane Lane and Kevin Costner were in the valley shooting Let Him Go. This was a period piece taking place in the 1960s, where a couple goes on a trans-American trip to find their grandson. Shooting took place at the Graham Historic Ranch and in town, with shots featuring downtown as well as Riverside Value Drug Mart. Just a couple of months later the new CBC series Fortunate Son, utilized downtown Drumheller for many scenes. Extensive work was done to many storefronts throughout the valley. In August things ramped up again with the multi-million dollar sequel to Ghostbusters setting up shop. Downtown became middle America again with elaborate set work and even the appearance of the Ectomobile cruising down 3rd Avenue. There were some star sightings and many locals were getting the opportunity to be extras. Teen star McKenna Grace was generous with her time meeting local Bailey Waters who presented Grace with a personalized drawing.
6. After years of financial ups and downs, the Dinosaur Trail Golf and Country Club had its loan from ATB Financial called, forcing the board to make the difficult decision to sell the course. On October 24, the Shareholders approved of a deal to sell the course to Electra Holdings, a private investment firm from Vancouver, B.C. The Mail learned in December this deal had fallen through, however, there appears to be more interested buyers out there for the course which showcases the unique beauty of the Drumheller Valley. Watch for more in the coming days.
7. Don Howard never fancied himself a writer, but anyone who knows him knows he can tell a yarn. A couple of years ago he put ink to paper and created his first book Under the Cow Patty in 2013 published by The Drumheller Mail. This detailed many stories about his family and growing up on the prairie north of Drumheller. It was well-received, however, he still had many more stories to tell, which have now been written and released under the title Wild Garlic and Donsense. This came out this summer and again it was a hit. He held two book signings that were well received. When asked if he had another in him he said: "I think this is it, I won't push my luck."
8. The Royal Tyrrell Museum continues to be a world-class draw to the community ushering thousands of visitors every year. Last spring they were able to announce the completion of an extensive renovation and had a grand opening to mark the occasion. The new renovation was a major investment from both the provincial government as well as the federal government of $9.3 million. The project was initially announced in 2016. The expansion is roughly 1,100 square metres and created more space for the distance learning center and additional classroom and laboratory space. It will feature a large multi-purpose room that can be used for programming and conferences. It also expands on improvements that make visits a more positive experience including accessible washroom facilities, including a gender-neutral bathroom, a hands-on discovery room, and a family rest area.
9. The Drumheller Fire Department has a long and proud history in the valley, and this year they celebrated its centennial. From meager beginnings with tools and ladders scraped together and hydrants insulated by manure, today the Drumheller Fire Department boasts three halls, modern equipment and has the ability to respond to everything from prairie fires to structure fires and has a complement of auto extrication equipment. The annual Canada Day Parade's theme was based around the celebration and in October they held a special evening dinner and program inviting the families and friends of current and past firefighters. The Mail assisted in telling some of the stories of the early days of the Fire department through interviews with the direct descendants of the founders and heard many great stories from Mary Guterson Campbell.
10. The year ended with another significant investment in the community, this time to the Sunshine Lodge. The Drumheller and District Seniors Foundation received confirmation of $7 million of funding in February of 2019, and while there was a change in government and tightening of budgets, the Lodge expansion was approved and on November 22 the Honourable Minister of Seniors and Housing, Josephine Pon and Drumheller-Stettler MLA Nate Horner were on hand to make the announcement. The funds for an expansion of the lodge facility will add approximately 26 new senior living accommodations including Dedicated Supportive Living 4 accommodation.