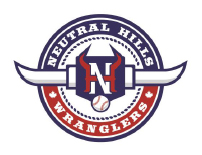 The Prairie Land Public School Division Board of Trustees are thrilled to be working in partnership with the Village of Veteran in the creation of the Prairie Land High Performance Sports Centre that will become a staple for the off-season training of the Neutral Hills Baseball Academy.
Consort Principal Kevin Van Lagen and Program Director of the Academy, Drew Boyer, made a presentation to the Board of Trustees on November 26, indicating the progress which has been made for this innovative idea for a School of Excellence Program that will open its doors to baseball players in September of 2020.
The Village of Veteran and Prairie Land have entered into a lease agreement that will see the Veteran Curling rink be renovated into a clubhouse for the Neutral Hills Wranglers, a fitness facility and an indoor training centre that will be equipped with batting cages and pitching mounds. This facility will also be made available for other minor sports and related activities within the area to help assist with training and provide fitness opportunities for the community.
The Board of Trustees would like to acknowledge and thank the Village of Veteran for their willingness to partner on a project that will lead to the revitalization and repurpose of a curling rink that was closed a few years ago, and will now be opened to serve the community, Prairie Land, and the athletes of the Neutral Hills Wranglers.
For additional information regarding the Neutral Hills Wranglers Baseball Academy, please contact Drew Boyer, Program Director at drew.boyer@plrd.ab.ca or 403-552-3828.