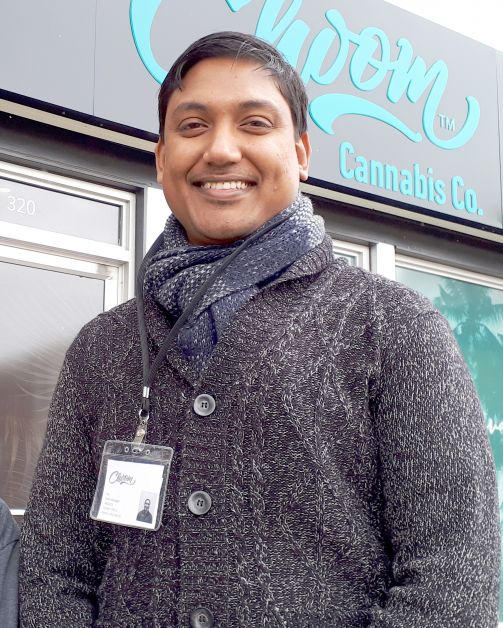 On October 18, the process of creating the legal marijuana market in Canada took a step forward, paving the way for edible products as well as extracts.
As of Thursday, October 17 marijuana retailers will be able to sell cannabis edibles, cannabis extracts including vaping products and cannabis topicals.
"This is really big," said Rut Upadhyaya, manager of Choom in Drumheller. "Last year cannabis was legalized federally, and now you can see the whole market is expanding, Drumheller is going to have two stores. Consumers will have better products in more varieties. We have many customers who are coming in who are asking for concentrates and for edibles. For legal products, all we can offer is edible oils or capsules. But now all the high end licensed producers they will come in with products certified by AGLC, which will help customers get the satisfaction for the product which they don't get out there in the grey market."
While this new line of products has been allowed, it will take some time before they will be on store shelves. The products still need to be approved by Health Canada, which will take about 60 days, meaning the products will be on the shelves midway through December at the earliest.
Choom in Drumheller has been open for just a few weeks and Upadhyaya says there has been a great response. He believes the introduction of new products will continue that momentum.
"It is really big and it is going to give the industry a big boost. Right now we have a very limited line of products. We have flowers, we have oils and we have capsules and seeds, but when concentrates come in it will be a different ball game altogether."
He says the biggest demand he is seeing in Drumheller is for the concentrates.
"We have people coming in asking for shatter, asking for hash, and edibles and smoking oil concentrates," he said.