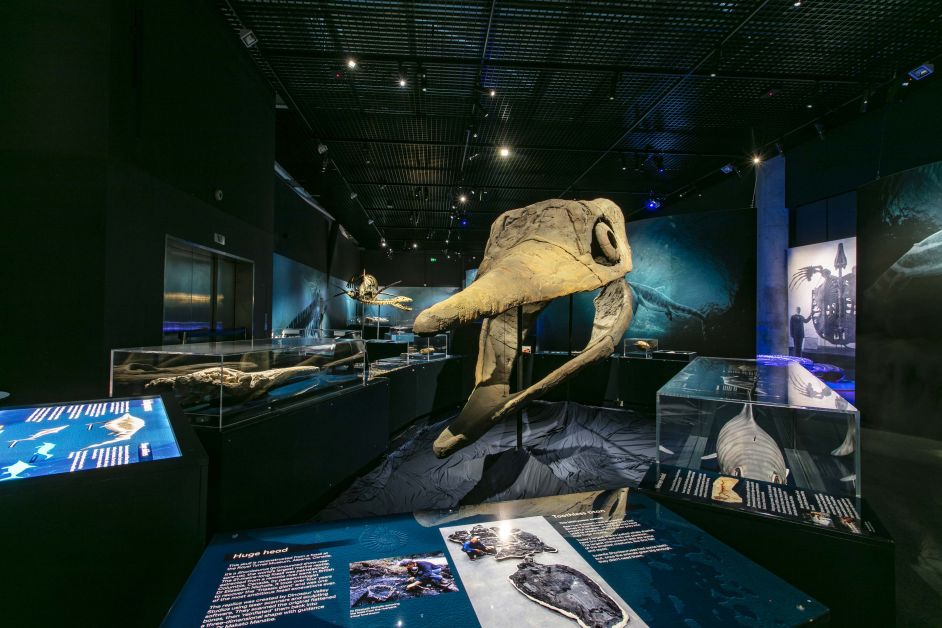 Dinosaur Valley Studios continues to put Drumheller on the map with two fossil replicas are being featured prominently in a new exhibit in one of Australia's top museums.
The studio, based in East Coulee and specialized in fabricating and designing prehistoric fossil and bone models, recently shipped out two giant replicas to the Australian National Maritime Museum in Sydney. A Shonisaurus skull and a prehistoric sea turtle skull are being prominently featured in the museum's 'Sea Monsters, Prehistoric Ocean Predators' exhibit, which opened in late September and runs into April 2020. The exhibition combines real fossils from millions of years ago and giant replicas like the two fabricated by Dinosaur Valley Studios.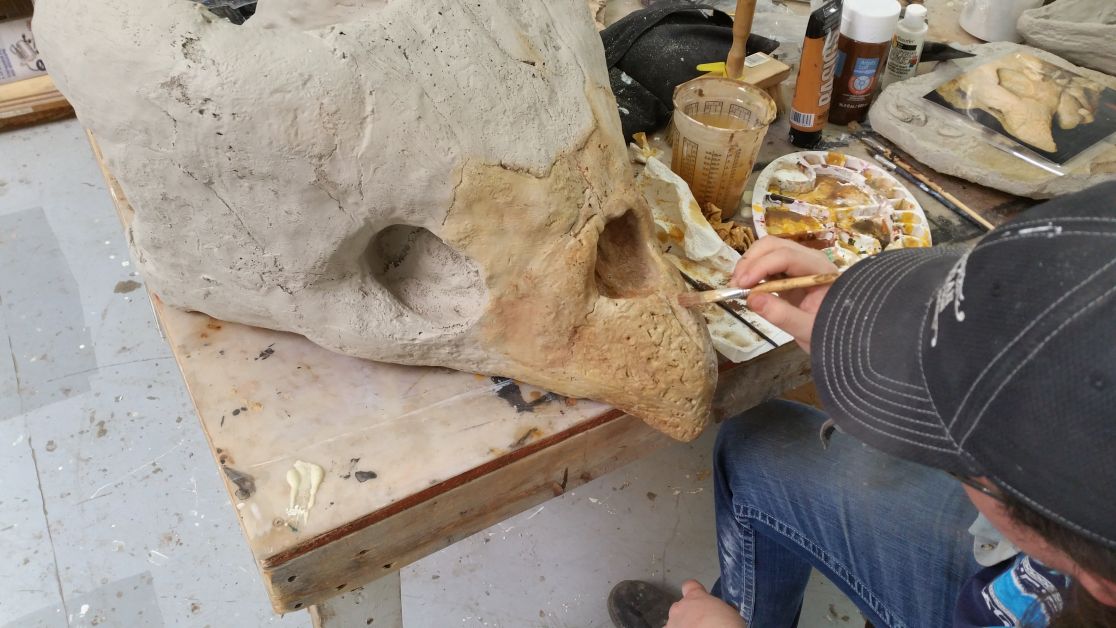 Frank Hadfield says the studio was contacted by the museum after they heard of them through the internet, and his team started creating the fossils in May this year. He says this is the fourth continent that studio has sent work too.
"It's quite a feather in our cap," he says, adding the studio has seen its clients and work diversify and continue to grow globally over the years.
"We deal a lot internationally, but this was the first Australian display we've done but it went so well we are anticipating more work in Australia and Asia as well."
The Shonisaurus skull is 14 foot long and anatomically accurate to the real sea monster which lived millions of years ago, a fossil of which was found in British Columbia and measured to 70 feet in length.
The Australian National Maritime Museum is the country's centre for maritime collections, exhibitions, research, and archaeology, welcoming over 850,000 visitors annually.