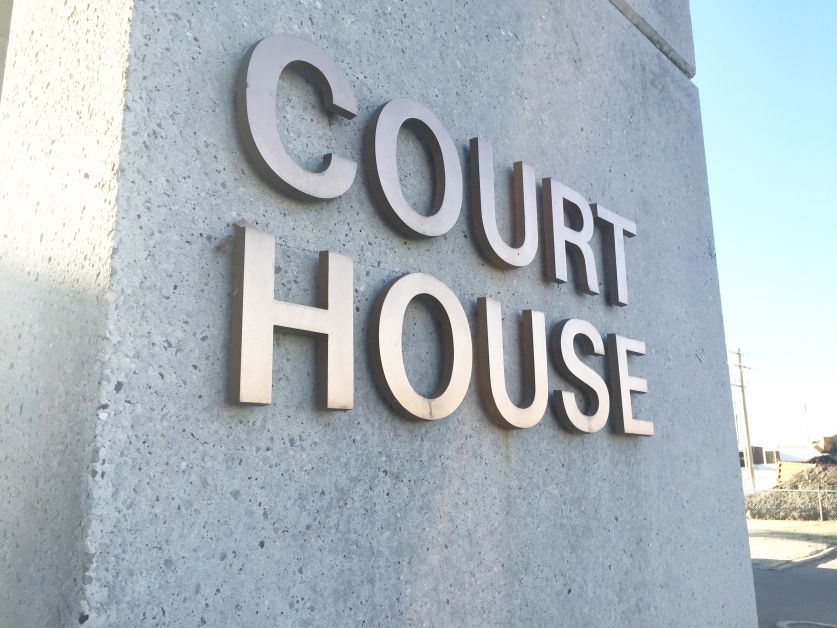 A man was given a 9-month conditional sentence after pleading to several charges including theft and wielding a machete.
Katlin Sullivan appeared in provincial court in Drumheller on Friday, September 27. He pleaded guilty to a slate of charges from earlier this year.
He pleaded guilty to theft after taking diapers and formula from the Shoppers Drug Mart on January 8. On June 16 he also attended at Shoppers Drug Mart and took a pair of flip flops, with a value of $40. He was banned from attending the store at that time.
The court also heard that on February 15 a Drumheller woman lost her bank card. Sullivan was seen on surveillance footage at local businesses using the card.
Again on May 31, a Drumheller man had lost his wallet. His credit card was used at local businesses.
Sullivan also pleaded guilty to taking a bicycle from an apartment building on March 12. Sullivan pleaded guilty of using a weapon for purposes dangerous to the public when on April 11 he wielded a machete in an aggressive manner near McDonald's.
Sullivan has been in custody for 64 days awaiting his day in court. He was given a 9-month conditional sentence order. The first three months he is to be under house arrest, and for the remainder, he is to abide by a curfew. He was ordered to return the bike and make restitution to the victims.