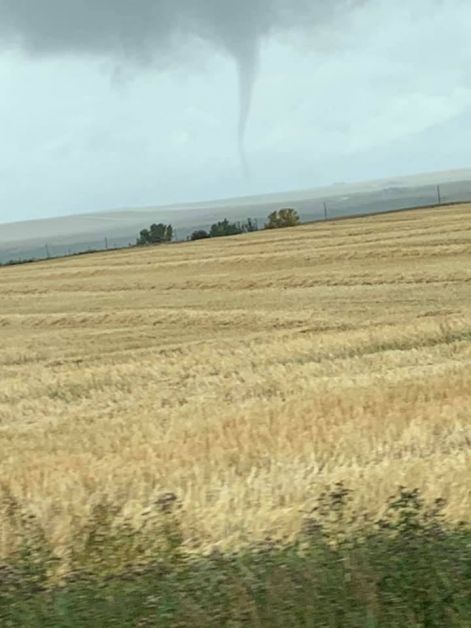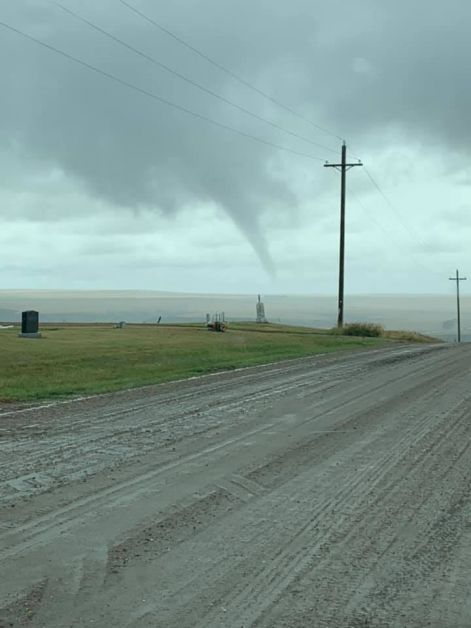 Environment Canada has confirmed a tornado formed near Carbon on Tuesday, September 10.
The provinces 23rd tornado of the year was produced from an area of showers at approximately 2:15 p.m. on September 10, approximately 8 kilometres south of Carbon.
John Franks saw the tornado on his way between Drumheller and Carbon and stopped to take photos.
"It wasn't very big, but it was on the ground for a few minutes
No damage was reported. The tornados preliminary rating was EF0, or a "weak" tornado. EF0 tornados can cause superficial damage to structures and vegetation, but well-built structures are generally unscathed. It's estimated wind speed was between 90 and 130 kilometres per hour.
Environment Canada says meteorologists are investigating the tornado, and ask if anyone has photos, videos, or any other information regarding the event to contact them at ABstorm@canada.ca or call 1-800-239-0484.
photos courtesy of John Franks