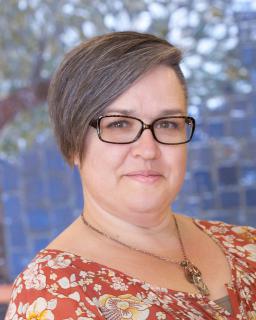 There is new leadership at Greentree School as students head into the new school year.
Earlier this year it was announced that Shelley Friesen was appointed Principal of the K-6 school. She served last year as Associate Principal at Greentree and has a varied educational background.
"This is my first shot at being a principal and I am so excited to take on that role," said Friesen. "I already know the students and the staff, and the parents as well, so I just love it here."
Appointed as Associate Principal is Adam Pirie. He has taught in Ontario and the United Kingdom before coming to Golden Hills.
"I am excited to work with Adam, we have been working many things, we have been planning this summer," said Friesen. "He comes with so much experience, and he is the son of a teacher as well."
The school is also welcoming new teaching staff. Mackenzie Hudgeon has been brought on to teach Kindergarten. From Delia, she has a background of dance.
They are also adding Kelly Eddy, who will be teaching Grade 6. She is a long-time Drumheller resident who recently graduated. She will be taking on a maternity leave.
"We are excited to have her, she brings such an energy and level of enthusiasm that is so welcome," said Friesen.
Enrolment remains strong with about 370 students.
"We are so excited to see all those smiley faces back in our hallways again," said Friesen. "This time of year is so exciting with the students coming and excited to meet their new classmates, what room they are in and what the teachers have done to welcome them.
Classes commence on Tuesday, September 3.