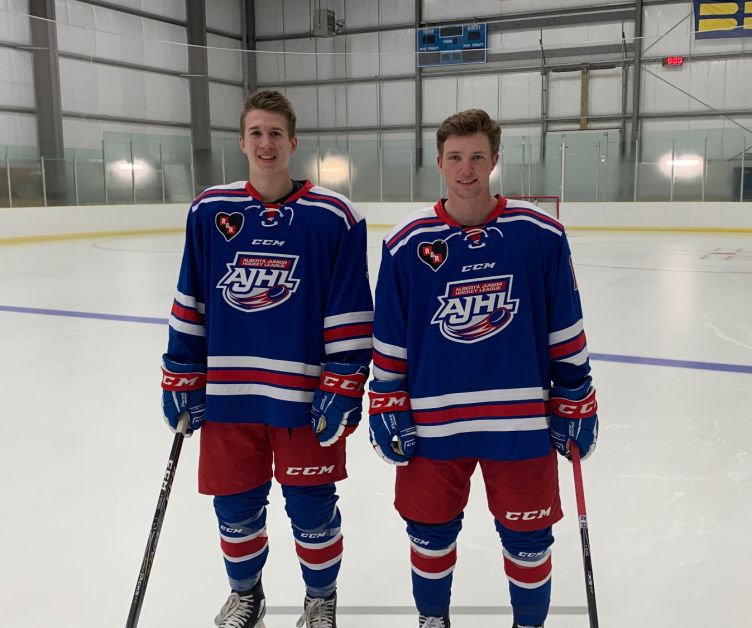 The Drumheller Dragons will have representation in Sochi, Russia when Roc Truman and Brady Risk play for the AJHL at the Sirius Junior Club World Cup.
Both forwards will have a chance to play on the world stage against junior hockey clubs from around the world, and Brady Risk says hes honoured at the chance.
"It's up there for me with committing to (University of) Alaska (Fairbanks) as one of the memories I won't forget," Risk said.
He and Truman are currently at a hockey camp in Camrose getting ready for the tournament, meeting the other guys on the team and getting adjusted.
The 2019 Sirius Junior Club World Cup will be held at the home of the 2014 Olympic Winter Games in Sochi, Russia from August 23 to 31, but the team will be there on August 19. Off the ice, the players will have a chance to visit some tourist destinations there.
The annual tournament, which is sanctioned by the International Ice Hockey Federation, brings together players from junior hockey clubs from Austria, Canada, Czech Republic, Finland, Russia, Sweden, Switzerland, and the United States. The only Canadian team to win the trophy was the Sudbury Wolves from the OHL in 2013.
The tournament will be streamed online and can be followed on the AJHL's social media.