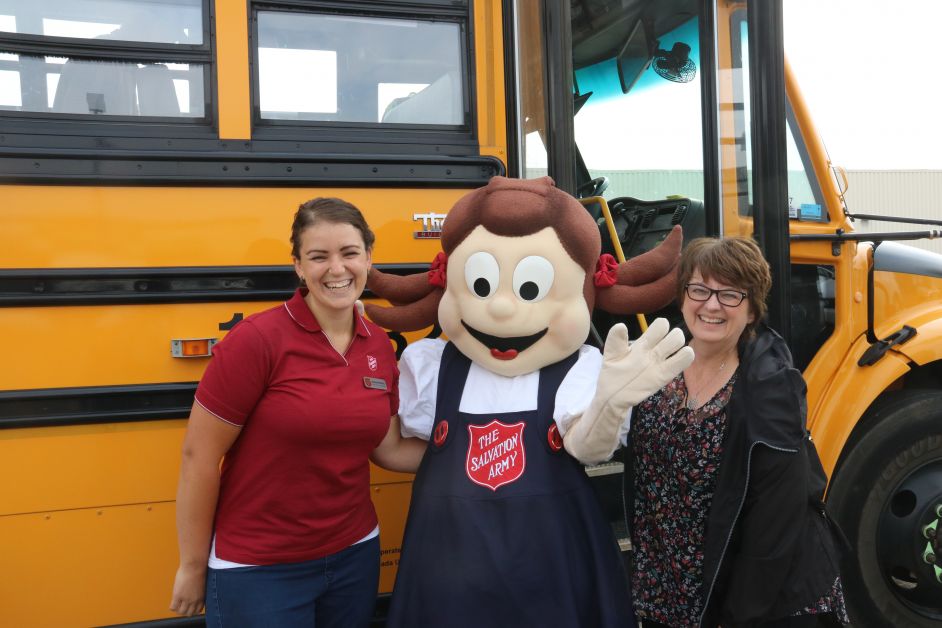 Come Wednesday, August 14, volunteers will be at the Freson Bros, for the annual Stuff the Bus Food Drive.
This food drive is a staple for the Drumheller Salvation Army Foodbank to build its resources to get through the year. It also comes at an opportune time for the food bank as this is a time when kids are heading back to school and much needed items for bagged lunches are in demand. The demand, however, goes further.
Stuff the Bus kicks off at 10 a.m., and goes until 3 p.m. Their goal is to fill a school bus with food donations. Demand on the food bank is strong but so is the generosity of the community, which shows support each year for the drive. Simply drive up and make your donation.
Some of the in-demand items include peanut butter, pudding snacks, granola bars, canned fruit, juice boxes, meals in a can, canned beans, low sugar cereal, and Kraft dinner to name a few.
Cash donations are always welcome, and there will also be on-site smokies and pop for $5, benefitting the foodbank.