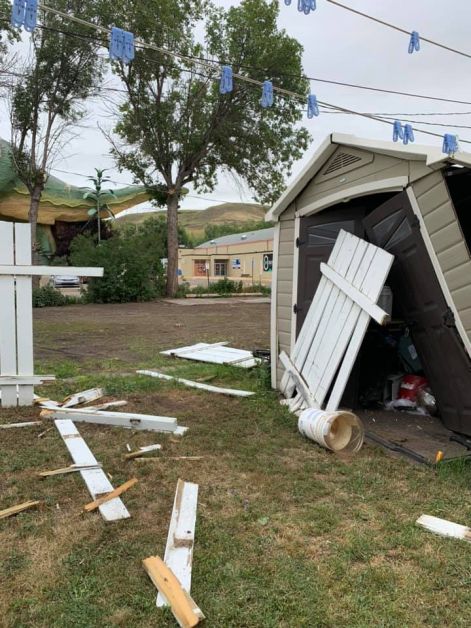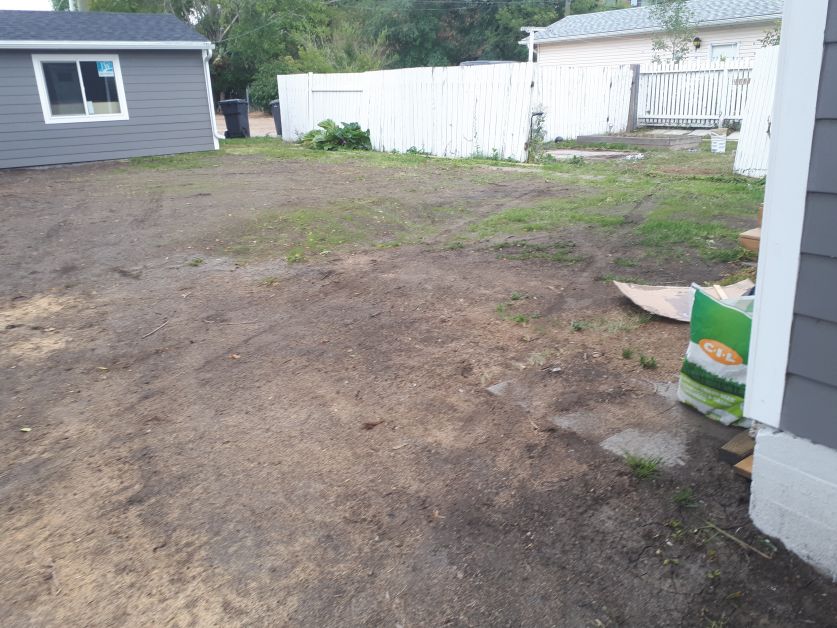 Drumheller RCMP are investigating a smash and dash which left residents without a fence or garden shed.
At around 12:30 a.m. on Saturday, August 10, a vehicle hopped the curb and drove through the backyard, smashing a fence and shed at 108 1 Street West, across the street near the World's Largest Dinosaur. Kim Suntjens of Total Control Security says four individuals were in the red or burgundy coloured car but three of them fled on foot while the driver drove away.
Neighbour Wade Grimm says they nearly took out the corner of his house and a deck when they drove through the yard. He guessed from the tire tracks that the car hit the fence, pulled a u-turn, and drove off.
No one was home in either house, but Total Control Security is planning to post footage online of the incident. It can be viewed online on our Facebook page.
Anyone with information is asked to contact the Drumheller RCMP detachment at 403-823-7590.