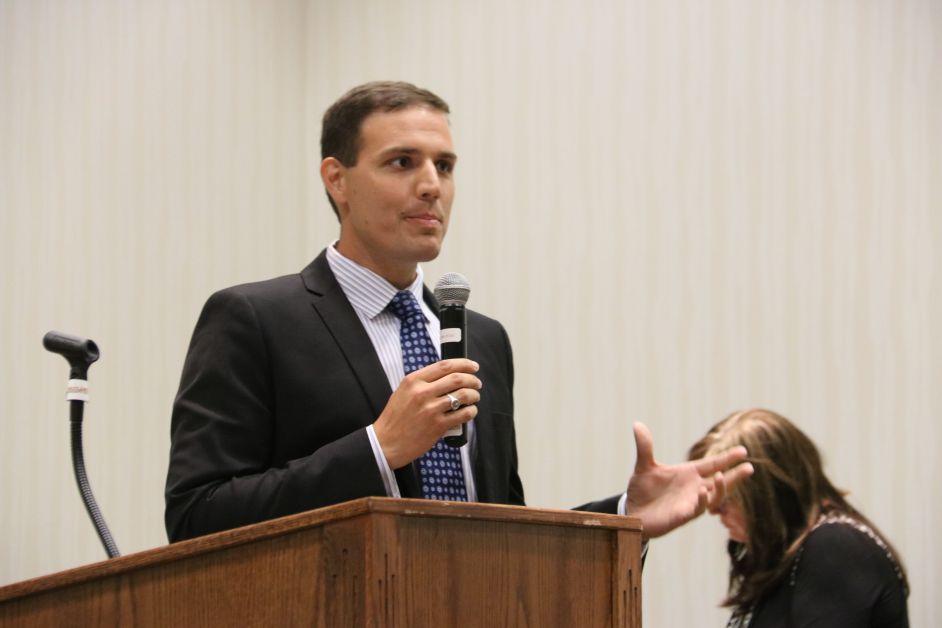 Damien Kurek has been selected by members of the CPC Battle River-Crowfoot constituency to be its candidate in the next federal election.
After a week of meetings throughout the constituency, speeches, forums, and polling, the final vote was held this evening, July 17 in Camrose. Kurek defeated Jefferson McClung and Jeff Watson for the nomination.
"It has been an amazing end to what has been an amazing campaign," Kurek told the Mail.
He said following the vote, another candidate made a motion to make the result unanimous and it was received by the membership.
"We are operating fully in unity going forward."
Kurek announced he was running for the nomination on April 23. Kurek grew up in Consort and has worked for several years for MP Kevin Sorenson. He is grateful for the nomination.
"It is so humbling to be granted the honour to represent the Conservative Party. We have worked really hard to ensure we grew membership and connected with as many people as possible talking about common sense conservative values," he said.