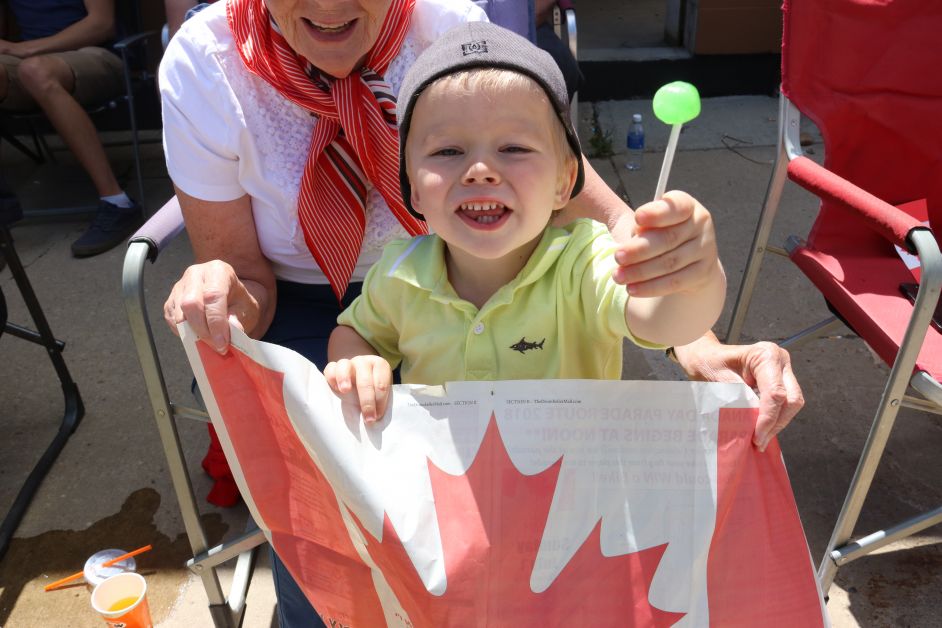 It is the celebration that Drumheller waits for every year and with some hard work by the new organizing committee, the Canada Day parade will go on.
A committee has been busy to make sure the tradition of Drumheller's premier parade will continue in a safe and fun manner.
This year Drumheller is celebrating the centennial of the Drumheller Fire Department and parade goers are asked to show their support by wearing red to honour the men and women who keep the community safe.
The parade forms up in the Riverside community with judging at 9 a.m. and then the parade heads out at 10 a.m. following the established route. Safety is paramount for the committee while at the same time, they are maintaining the flavour of what makes the Canada Day parade special.
Of course, candy and promotional items are an important part of the parade. One rule that will be strictly enforced is that candy is to be handed out to parade participants walking beside the float to patrons sitting or standing on the curb, not thrown. To keep participants the parade safe, those handing out candy are asked to be prepared and have candy bagged and packaged to minimize time spent refilling at the floats.
To keep revellers and participants safe, the committee is recruiting volunteers who will line the parade route with a safety vest and stop signs. These 'deputies' will have the authority to stop the parade at any time they see an unsafe situation. There will also be the RCMP bike patrols on the route ensuring everyone has a safe, fun time.
There are still many opportunities to volunteer for the parade. Go to www.drumhellerparade.org for more information further clarification on safety requirements, to enter a float, or to volunteer.