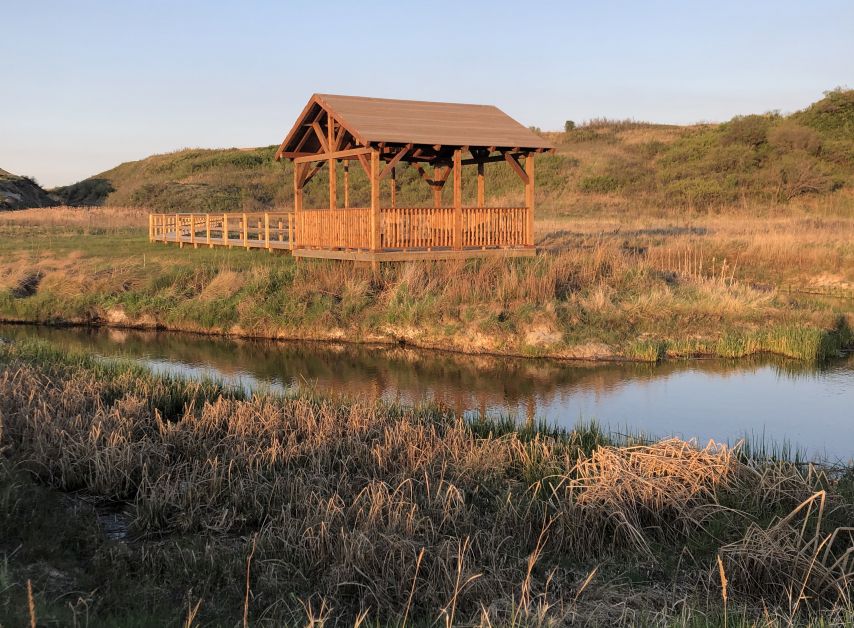 People will soon be able to take a scenic walk along Michichi Creek when the interactive boardwalk opens on June 20.
The kilometre-long boardwalk highlights the importance of the watershed with information on area flora and fauna, geology, biodiversity, and habitat with 11 interpretive signs.
Starland County assistant agricultural fieldman, Dara Kudras, said work is continuing at the site but the boardwalk and signs look great, and the county is excited for the grand opening.
A free barbecue and corn on the cob will be hosted by the Starland County Agricultural Service Board on Thursday, june 20 from 11 a.m. to 2 p.m. at the Michichi Dam Campground and Recreation Area. The ribbon cutting will take place at noon, followed by the opening of the boardwalk to the public.