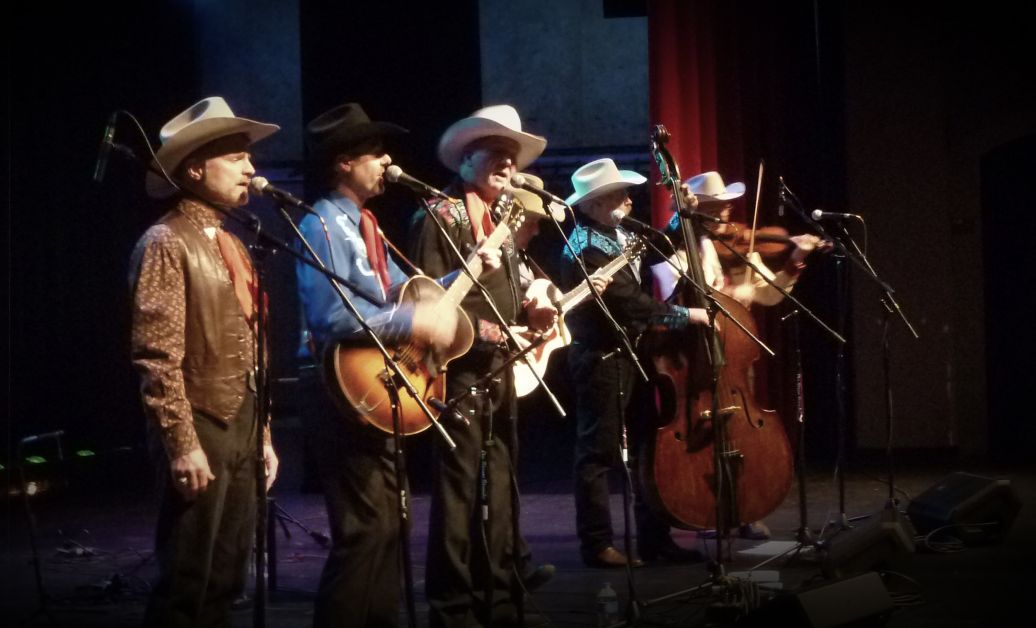 Roy Roger's band, The Sons of the Pioneers are coming through the province celebrating its 85th year.
The band, which became synonymous with cowboy music has cast a gigantic web of influence over the music industry for more than eight decades. Whether you remember theme from the Roy Rogers movies, appearances on the Barbara Mandrell show, the soundtrack to Disney's Pecos Bill, or remembering hearing Tumbling Tumbleweed in the Big Lebowski, most everyone will recall one of their songs.
The band is led by "trail boss" Tommy Nallie, and in 2018, Roy Roger Jr. "Dusty" joined to share the musical legacy.
"What a great honour it was for me because my dad started The Sons of the Pioneers back in 1934," Dusty said. "It is terrific for me because of how many sons get to join the group their father started in 1934, it just doesn't happen. It is a big honour for me to jump in and carry on that tradition."
He says the key to their longevity is the quality of the music.
"I think it was really good entertainment. Dad and mom started in the music business and went on into the entertainment business and it was the quality of the entertainment and the quality of the songs and scripts and the camaraderie. The Sons of the Pioneers did 42 pictures with dad out of his 88. These movies were musical westerns, they weren't the typical shoot-em-up movies, they had stories behind them and music and I think that is what everyone kind of resonated with," said Dusty.
"People remember the quality of the music, they remember the harmonies they put out and the wonderful songs of the west," he said.
He says the band has continued to try and stay true to these roots, and this appeals to a wide audience.
"We get a lot of young people that come to the show and just love the cowboy music. They have never necessarily been introduced to it but good music is good music," he said.
The Sons of the Pioneers are touring Alberta and Saskatchewan as part of its 85th-anniversary tour. The nearest shows to Drumheller are in Red Deer on June 14, High River on the afternoon of June 16 and in the evening in Airdrie. There is also a show in Camrose on June 17 and Olds on June 18.
For more information and links to get tickets go to www.sonsofthepioneers.org.