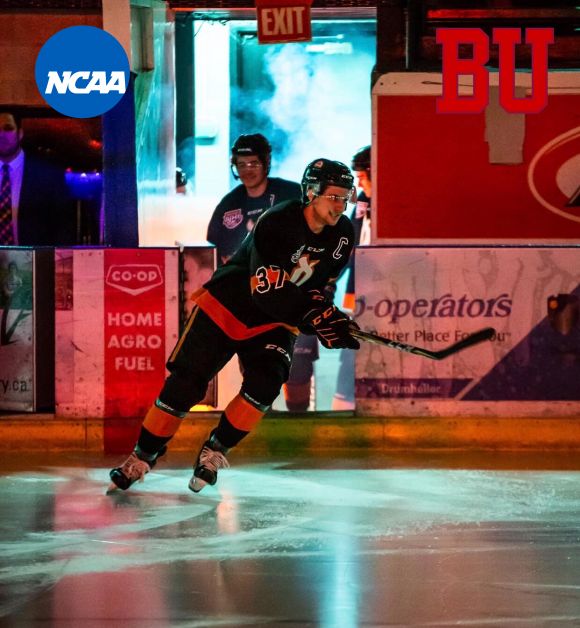 Another Drumheller Dragon has earned the opportunity to further his career at the NCAA college level.
The team has announced that last season's Captain Markus Boguslavsky has committed to Boston University for the 2019-2020 season.
"Markus is a highly respected player who has invested countless hours enhancing all aspects of his game," said Dragons Coach Kevin Hasselberg. "His leadership helped guide the Dragons through difficult stretches and his focus driven determination has inspired the development of a culture driven by hard work, relentless preparation, and common unity. Markus graduates from our team leaving it in a better place than when he arrived, and we couldn't be more thankful for this."
The Boston University Terriers play in the Hockey East Association hockey conference in New England at the Division 1 Level of the NCAA. They are a storied program with five national championships and 22 Frozen Four appearances. Last season they had a 16-18-4 record.
Boguslavsky has played three seasons with the Dragons and in 155 games played, the power forward from Calgary scored 41 goals, added 46 assists for a total of 87 points.
He has also been recognized for his community involvement receiving the RBC Community Ambassador Award.
The Drumheller Dragons are appreciative to Boston University Assistant Coach Len Quesnelle for all his recruiting efforts and invested time following Boguslavsky.