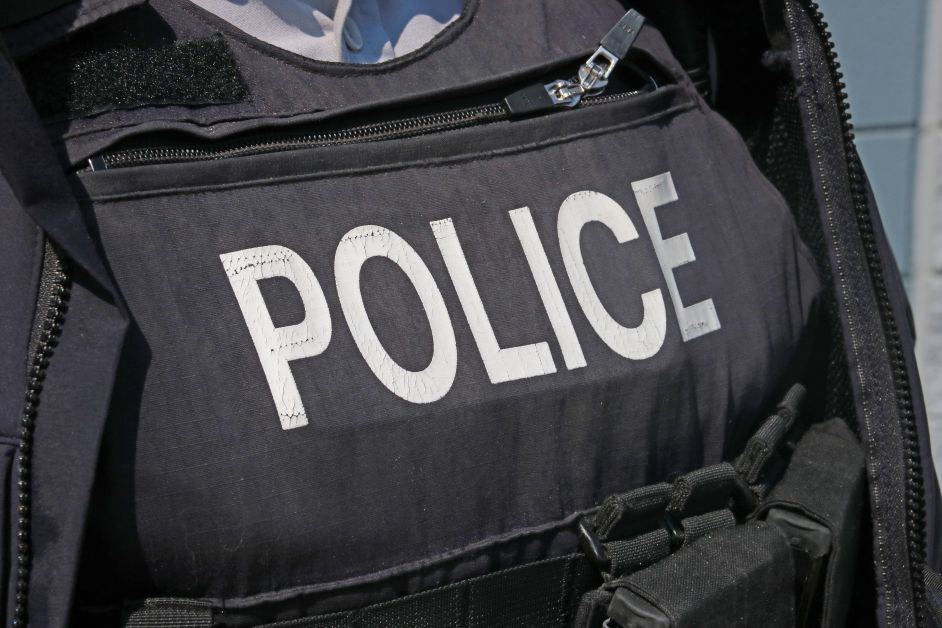 A Red Deer man has been arrested and charged in relation to a string of crimes that involved a truck stolen from Fountain Tire in Drumheller in January.
On January 22, Blackfalds RCMP responded to a collision with a school bus and a carjacking. Attending members determined the male driver of a stolen pickup truck collided head-on with the school bus with seven children on board.

The driver then exited the truck and brandished a handgun at a passerby who stopped to offer assistance. The male then departed in the victim's vehicle.
Neither the victim of the robbery or the occupants of the school bus were physically injured during this incident.
The truck he was driving involved in the collision was a GMC logoed service truck taken from Fountain Tire about a week earlier, after another truck crashed through a bay door at the local tire shop.
On April 23, 2019, Jason Ionson of Red Deer, was charged in relation to the Blackfalds incidents. He has been in custody since February 26 on unrelated matters.
Ionson has been charged with robbery with a weapon, assault with a weapon, possession of stolen property with a value over $5,000, dangerous driving, fail to remain at the scene of an accident, use of a weapon to commit an indictable offense, and possession of a weapon for dangerous purposes.