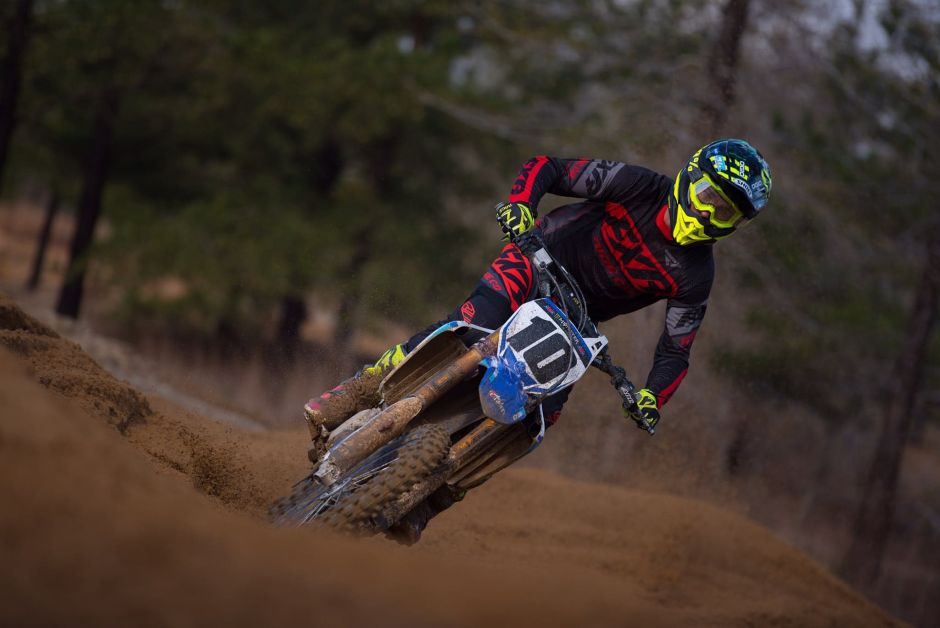 The Drumheller Off Road Vehicle Association (DORVA) motocross track is open again for the season, and this year members will be following up-and-coming rider Keylan Meston.
DORVA has announced it is sponsoring the national pro rider in the 2019 season. Meston is a member of DORVA and vice president Glenn Peake says Meston, 26, of Chestemere has been coming to the track since he was a youngster.
"It was an easy choice for us to align ourselves with a rider like Keylan. We recognize that one of the ways to promote the sport and ourselves is to support those who are strong racers but more importantly they are strong models for our youth in every way," said Peake. "Keylan is the epitome of a world-class professional athlete and a fantastic role model for Western Canada's up-and-coming riders."
Keylan will be displaying the number 10 pro plate and DORVA on his jersey as he competes in the 2019 MRC RockStar Energy Canadian Triple Crown Series. Peake explains the triple crown includes events in Arenacross, Supercross, and outdoor Motocross. There are events across Canada.
"They put the three disciplines of racing together and see who comes out best overall, said Peake.
Last season Meston finished 6th in Arenacross, 7th in Motocross and 12th in Supercross.
This is the 29th season of operation for the DORVA track. They have a strong membership with local riders and many from out of town. They continue to maintain four tracks for riders of different levels and types of riders.
This year they have set up a new website and riders are able to purchase memberships or day passes online and get access to the track immediately. They are looking at adding a live feed for the race track. They are also planning to have a link on the website to track Meston's race season.
They will be hosting an AMSA Race this summer and are looking at other events, including possibly vintage racing.
DORVA will also have its weekly Wednesday night motos and are expecting that Meston will be at the track to meet other riders and also train.