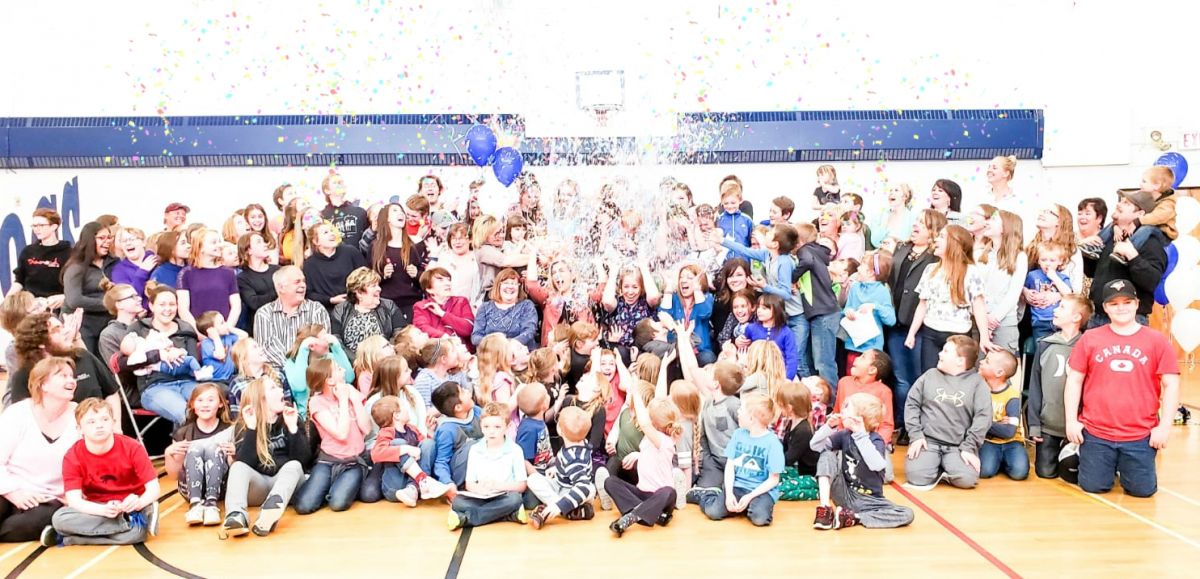 The organizers behind fundraising efforts to transform Delia School into a full-fledged community hub celebrated reaching their $1.2 million fundraising goal last week, after only eight months.
The Delia School Enhancement Society and their Make Your mark fundraising campaign brought together the money by selling naming rights, a gala, running contests, and other fundraisers over the last months to build new community spaces and to enhance the new school facility.
"The Make Your mark campaign was a huge success -- success only possible because of the incredible generosity shown by individuals, families, busineses, and communities," said society president Amber Marshall. "We raised over $1.2 million in under eight months -- an amazing number that shows how important this project is to so many people."
The announcement was made in the current Delia School with students, staff, and DSES members.
The new school facility is expected to be finished in 2020.