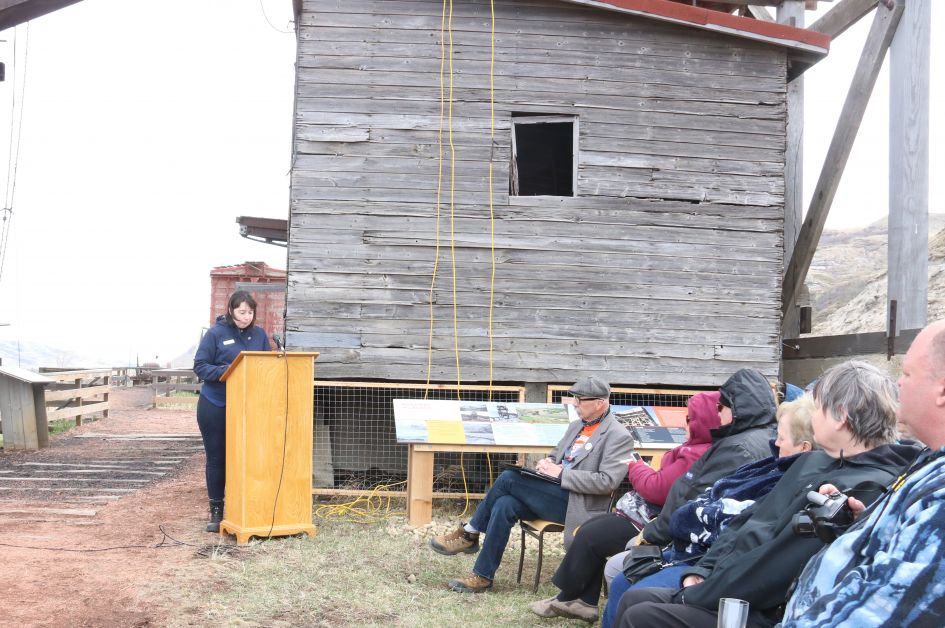 The Atlas Coal Mine marked some important milestones for the National Historic Site on May Day.
The Atlas annually marks May Day as a time to honour the miners who worked and lost their lives in the mine. This year they also marked 102 years of the Atlas Coal Mine company operating and also the completion of the tipple restoration project, that was five years in the making.
Former staff, miners, supporters, and dignitaries including Mayor Heather Colberg and MLA-elect Nate Horner attended the ceremony on May 1.
"The Atlas legacy began in 1917 with the opening of Atlas Number 1 by Dr. Patrick in the Newcastle area. From there, three other Atlas Mines were opened over the course of the 20th century including Atlas number 3 and 4 which used this magnificent building we are standing in front of to process coal," said Atlas executive director Sarah Newstead at the ceremony. "The Atlas and associated mines were known throughout Canada for their safety, innovation, and longevity. The Patrick family, over three generations, were committed to bringing the newest technology, the best safety practices and shrewd business acumen to all of their mines in the valley throughout the 20th century."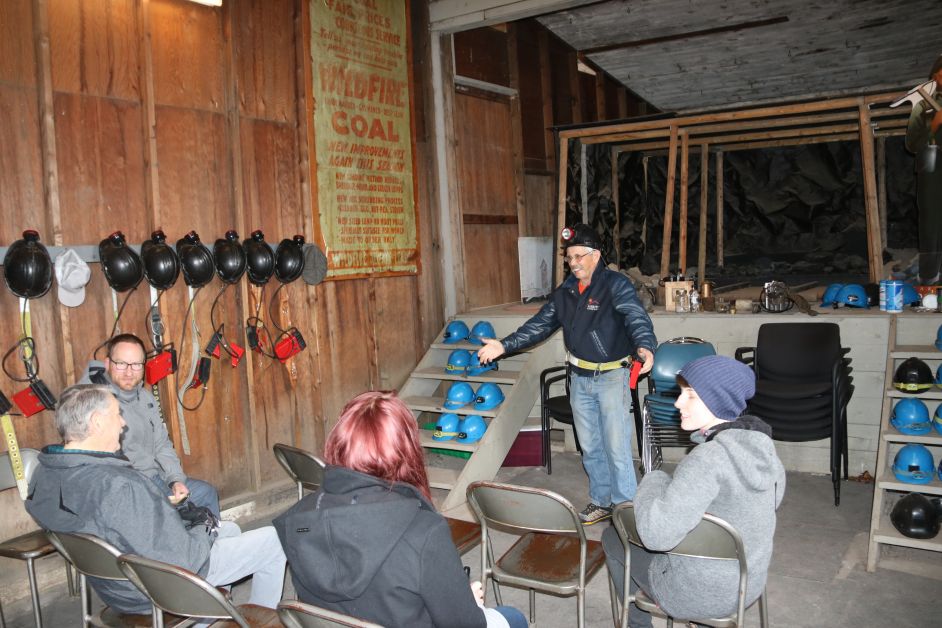 The Atlas began its restoration about five years ago to stabilize the iconic tipple, it enlisted Macdonald and Lawrence Timber framing LTD, who were experts in historical wood construction. It took five years and cost over $1 million. Today the tipple has been stabilized and continues to celebrate the legacy of the mine.
The work included vital structural repairs, replacement of compressed timbers, replacing the roof and creating a public exhibit space.
"The Atlas tells one of the great stories of the industrialization of Western Canada," said Lisa Making, Board Chair of the Atlas Coal Mine Historical Society. "The tipple is a vivid symbol of a time of mass migrations to Western Canada and is a vital building in the history of Alberta."
Newstead also brought greetings from Linda Digby who was executive director from 2001 to 2014.
"They say that coal dust gets into your blood and I would say it gets into your heart too. Why else would people take on what is clearly an impossible task, preserving and presenting a historical mine with only heart and hard work in our pockets," she read.