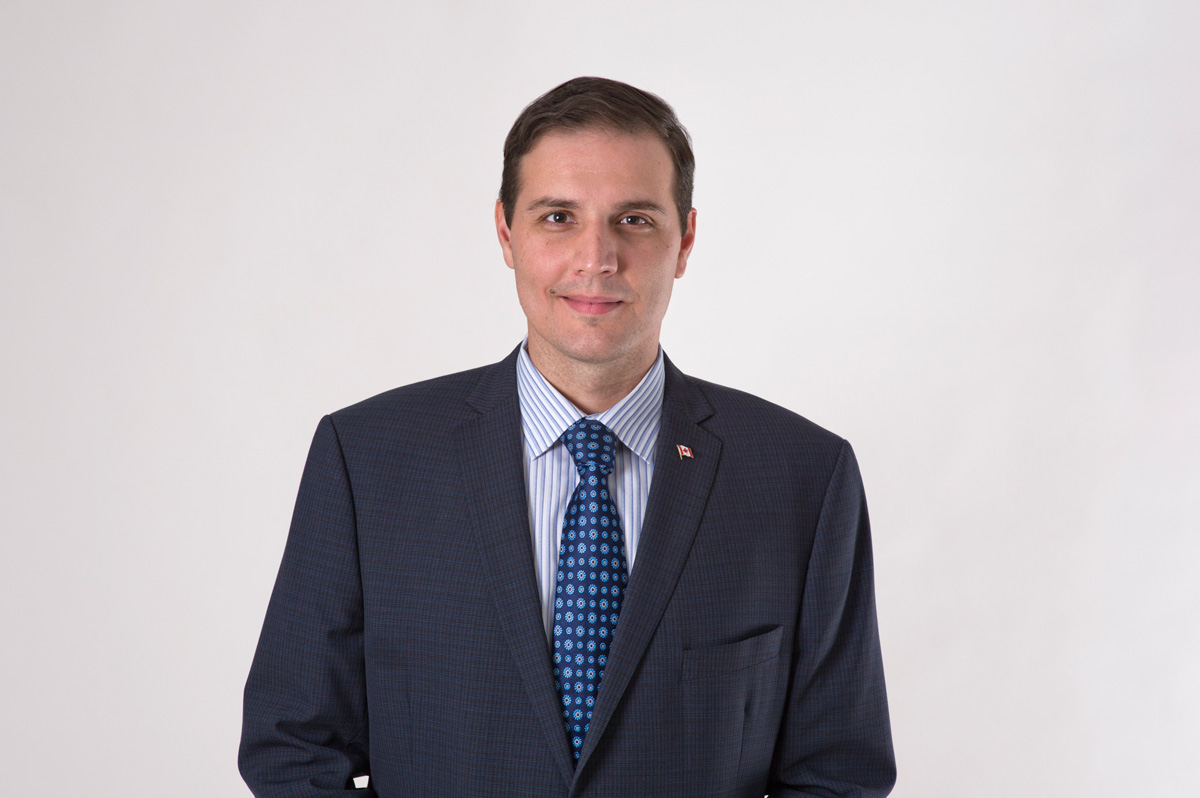 It has been less than a month since Battle River Crowfoot MP Kevin Sorenson announced he would not be running in the next federal election, already the race to succeed him has begun.
Camrose resident and Sorenson staffer Damien Kurek announced last week he is entering the nomination race to be the Conservative Party of Canada's candidate in the constituency of Battle River-Crowfoot for the 2019 federal election.
"Battle River - Crowfoot has been well represented over the past two decades by the Hon. Kevin Sorenson. It has been a privilege to work for Kevin in Ottawa, while he was Minister of State (Finance), and in the constituency as one of his assistants," said Kurek, "I was equally proud to have, in the wake of Kevin's announcement, hundreds of folks from all across Battle River - Crowfoot ask me to consider running. After careful thought, prayer, and with support from my family, we have decided it is the right time."
Kurek grew up in Consort, where he continues to help run the 5th generation family farm. He has held various leadership roles with not-for-profits and has strong community and church involvement. In fact, his first involvement in politics began with the Board of the Battle River-Crowfoot Conservative Riding Association at the early age of 15 years.
Kurek has taken leave from his current job with Member of Parliament Kevin Sorenson as he seeks the CPC nomination in Battle River-Crowfoot. Over the next few months, he plans on travelling all over the constituency, discussing the issues, selling memberships and promoting common sense and grassroots conservatism.