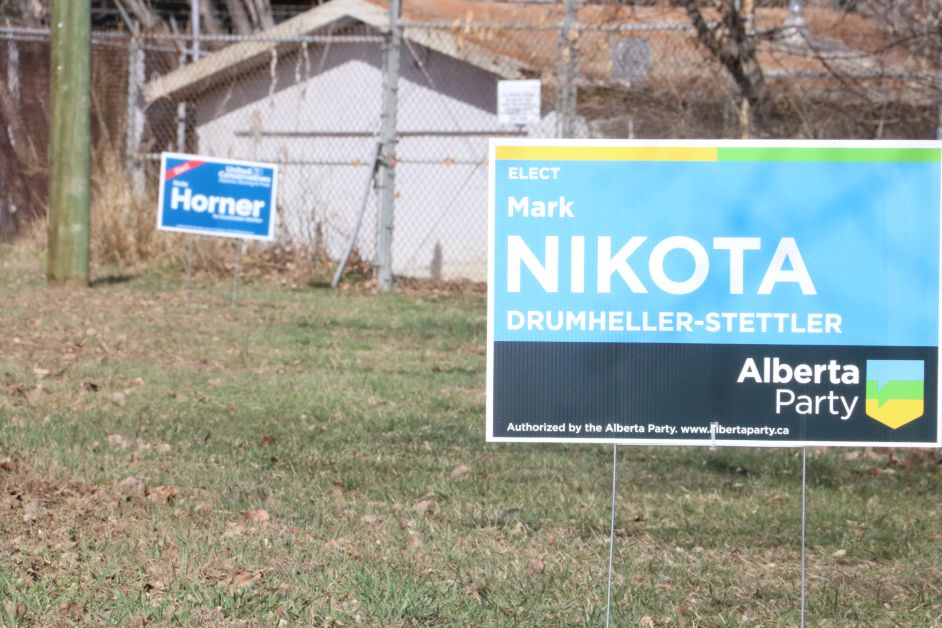 RCMP are reminding residents that even in a heated election cycle, removing or defacing election signs is a crime.
The Mail learned from readers this week numerous election signs belonging to a candidate have been removed. Corporal Gerald Sherk of the Drumheller RCMP tells the Mail while he has not received any complaints about stolen signs, he reminds residents this is still a crime.
"It would be the same if it was a mischief to the sign or theft if it were removed against someone's will. If they put it up and someone takes it, it is technically a theft," he said. "We would investigate. That is the whole part of a democratic society, everybody is allowed to promote their candidate and who they would like to vote for, so removing someone else's sign is still an offense."
Throughout the province, police say they are taking these offenses seriously. The Alberta RCMP, Calgary Police Service, and Edmonton Police Service are urging all Albertans to call the police or Crime Stoppers if they see anyone vandalizing or stealing an election sign.
If you have information on this or any other type of crime, contact your local police or Crime Stoppers at 1-800-222-8477. Crime Stoppers can also be contacted online at www.P3tips.com, or you can download the P3 Tips app for Android or Apple on your smartphone.