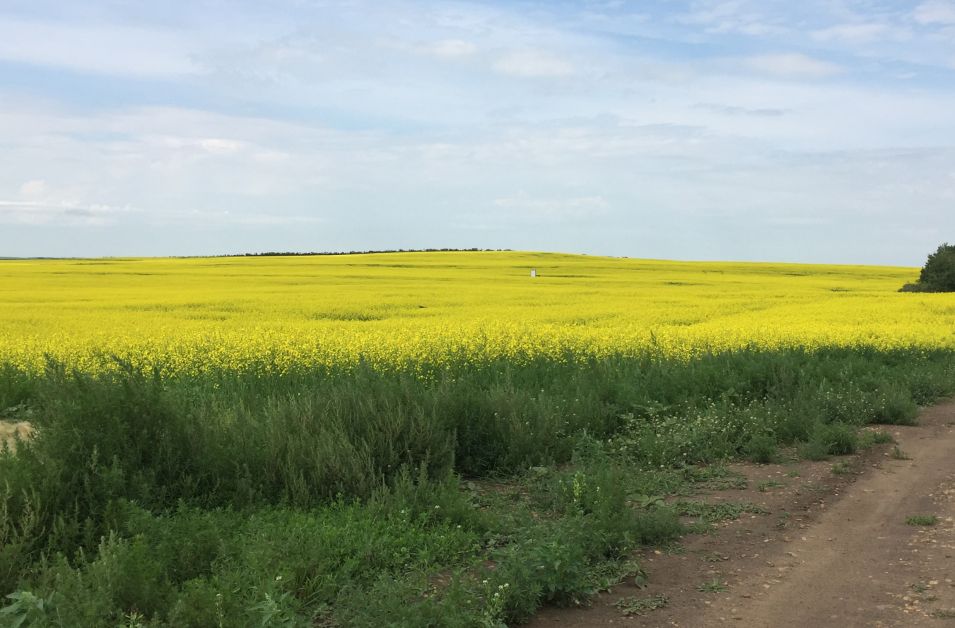 Farmers are concerned by China's recent decision to ban the import of Canola from three Canadian companies but are hopeful it will be sorted out.
In March, China banned the import of Canola from Richardson, and a few weeks later from Viterra. A third company that has not been named has also been banned. While pest in the seeds has been cited as the reason, many believe that it is a political response to the detention of Huawei Vice President Meng Wanzhou.
While this is a concern for producers. Starland area farmer Brian Heck says he is going to treat it as status quo.
"I just feel it might work its way out, might get over itself," said Heck. "I am trying to be optimistic about it. I have talked to other guys and they are dropping 10 – 20 per cent of their acres of canola due to this reason. There is no point in growing a crop, if it is not going to make any money."
He says typically for farmers they can get the best deal on seed if they purchase in the fall, which has committed many farmers, however, he says farmers can cancel their orders.
About 40 per cent of Canada's Canola goes to China. From August 2017 to July 2018, 4.3 Million Tonnes of Canola was sold to China. The ban appears to have been putting downward pressure on prices.
Any time there is a little fear in there, the price drops accordingly, " said Starland Ag Fieldman Al Hampton.
He says many farms are taking a measured approach.
"I think some people are nervous. From the people I talked to, if they purchased their seed last fall, they are likely going to seed it. I don't know if it will change too much on plans, I think with every crop there is a certain element of risk in it," he said. "If you know what your cost of production is and your cash flow, you can target some prices and still get a reasonable price, I think that is how most guys will do it."
He says he rotates four crops and it can be tricky to move things around, so you have to weigh your odds.
"Most of the people I chat with are not optimistic, but they are probably realistic in saying prices will likely be a buck or two a bushel lower than what we have been used to and you will just have to pencil out what your costs are and whether or not it makes sense," he said.
As for Heck, he likes to be optimistic.
"I just hope it works out the best for everybody, that's about the only attitude you can have in farming today," he said.