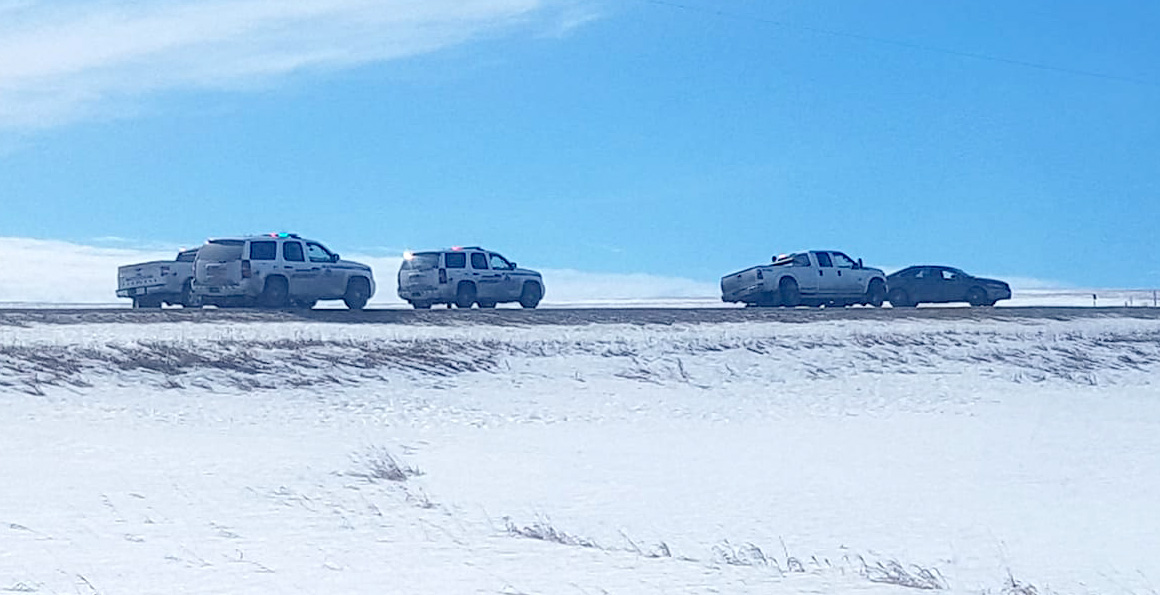 Two individuals were arrested Sunday after Drumheller and Three Hills RCMP deployed a spike belt to stop a stolen vehicle which had been driving on a rim while fleeing police.
Around 1:00 pm on March 17, Drumheller RCMP received a tip that a truck originally stolen out of Sylvan Lake earlier that day was at the Drumheller Walmart, where the suspects were stealing from, after a friend of the owners recognized the vehicle.
RCMP attended where they boxed in the vehicle to prevent it from leaving, but the suspects rammed a parked vehicle, blowing out one of their tires.
"It basically left a trail of debris which was a nice bread crumb to follow," said Corporal Sherk, adding that they did not pursue the vehicle at a close distance. "Our reasons for not pursuing at that point was that there was a good chance that if they were pushed they would end up in a accident and hurt an innocent bystander. Their manner of driving was very dangerous anyways so giving them reasons to be more aggressive with their driving would likely cause someone to be hurt."
Police followed the vehicle up Highway 56 where they coordinated with Three Hills RCMP to deploy a spike belt to stop the vehicle by blowing out the three remaining tires and the suspects were taken into custody.
The two suspects from Red Deer, are facing a total of 12 charges including dangerous driving, flight from police, possession of stolen property, and breaches of probation.
The suspects' names and specific charges will be released by RCMP on Tuesday.