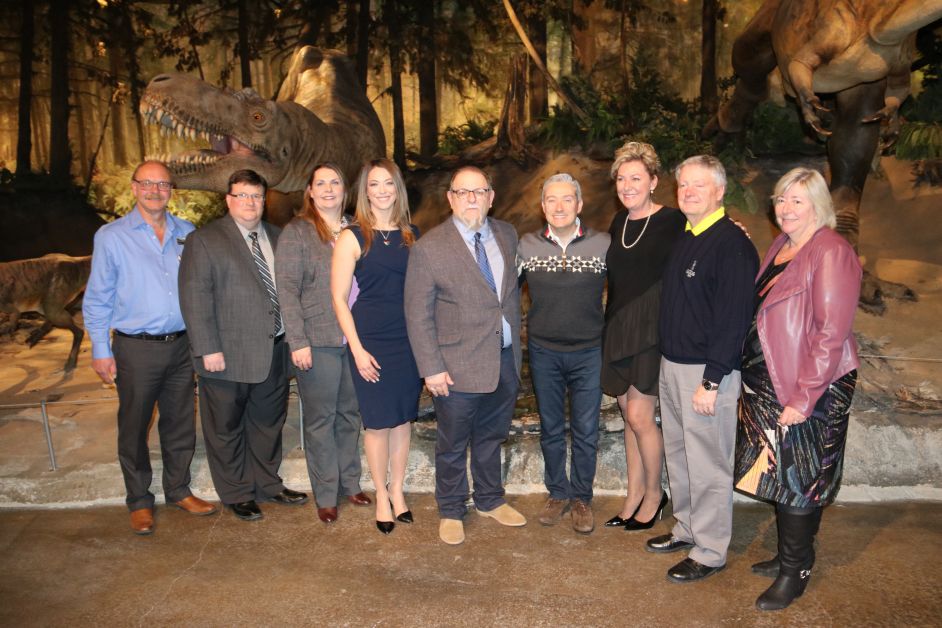 Federal Minister of Infrastructure and Communities, Francois-Phillipe Champagne, was in Drumheller to announce $22 million in funding to help protect the Drumheller valley from future flooding.
The commitment from the new federal Disaster and Mitigation Fund will go towards Drumheller's Flood Mitigation and Climate Adaptation System.
"Living in a flood community is living with a constant risk that threatens not only our people and our property, but also our economic prosperity and the very culture that put us on the map as the Dinosaur Capital of the World," said Mayor Heather Colberg.
"This is a game changer for us in so many ways."
Along with federal commitment, the province of Alberta has also approved $28 million from the Alberta Community Resilience Program. With the Town of Drumheller's commitment, it brings the total project value to about $55 Million.
"Anyone who has experienced flooding in their lives will know, like the Mayor said very well, every spring communities, families and I think businesses were waiting to see what would happen," Minister Champagne said. "What we are providing now to the community is peace of mind knowing that we will not only be repairing and updating dykes and building new dykes but also using technology to make sure we can better monitor the water level and making sure we can work with first responders and the right people to minimize the impact on the community."
The Drumheller announcement is just the second commitment from the new federal program.
"This is the second announcement from the $2 billion fund we have created for Disaster Mitigation and Adaptation," he said.
"This is about protecting families, about protecting businesses and making sure we don't impede on the tourism season which is very important. This going is to have an impact on First Nation land, this is going to have an impact on housing as well."
The grants support the design and construction of the project that is expected to take up to 10 years to fully plan and implement.